Yes, you read that right! A group of 75 students from Indian Institute of Technology (IIT), Bombay has developed a really fast sports car, called "ORCA," for the Formula Student race, to be hosted by the United Kingdom in July this year.
The IIT Bombay racing team, along with NRB Bearings, Tata Motors, CEAT Tyres and other sponsors launched the ORCA on Sunday at the PC Saxena campus Auditorium in Mumbai.
The ORCA has an acceleration of 0-100kmph in 3.47 seconds, the leader of the team and final year engineering student Rishabh Kappasia told the Times of India.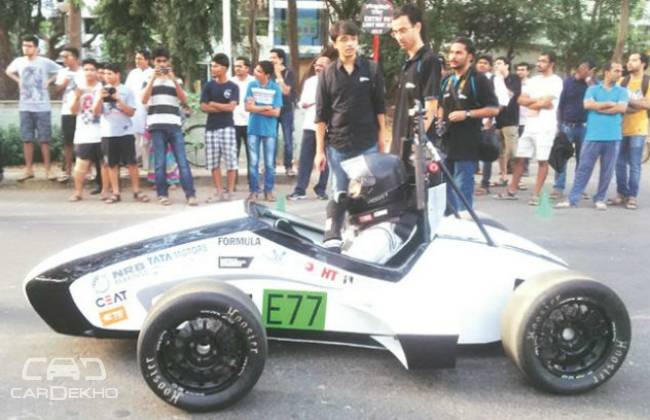 The car uses a battery pack of 95 cells, which will deliver continuous power of 80 kW. This, combined with a light-weight 29kg chassis, helps the car propel to rocketing speeds in the blink of an eye. However, the 145kmph top-speed is pretty less when compared to its acceleration, and raises a little bit of a question mark on the 'fastest' tag.
Nonetheless, the car will represent India in the Formula Student UK event, an annual car competition where electric and IC engine cars are judged on the type of engineering and the presentation skill, among other parameters.
The IIT Bombay team has been a part of this competition since the past five years and also has a distinction of being the only team to receive the FS award for design improvement three consecutive years.
The ORCA comes in as an exciting change from the institution's students who have been making more headlines in the country's startup industry of late. Show your support to the lads in the comments section below.
Source : CarDekho