This is what we call a least probable co-incidence in the history of automobiles. Following the accident of recently launched Hyundai Creta, now it is Maruti Suzuki S-cross, which is found crashed and rollover in a similar fashion. The car is yet to hit the Indian roads, but this unfortunate vehicle is already heading towards the service station or may to the junkyard looking at the condition.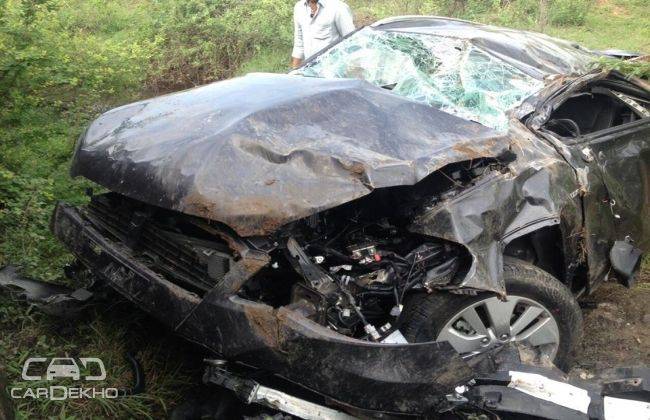 The reason for the accident is still unknown, but the latest reports suggests that it was due to driver error. There were no casualties reported, however, the crossover has suffered a massive damage and has toppled several times before landing into the bushes. It seems to be a test-drive vehicle and the entire body of the car has suffered colossal damage. At front, it has been damaged beyond repair, the pillars are crumbled and the front passenger seat has popped out from the left window. All the glasses of the crossover have shattered completely, the smooth roofline has flattened and has been brought close to the mother earth due to the impact of the accident. The occupants, however, suffered minor injuries due to the impact of the accident.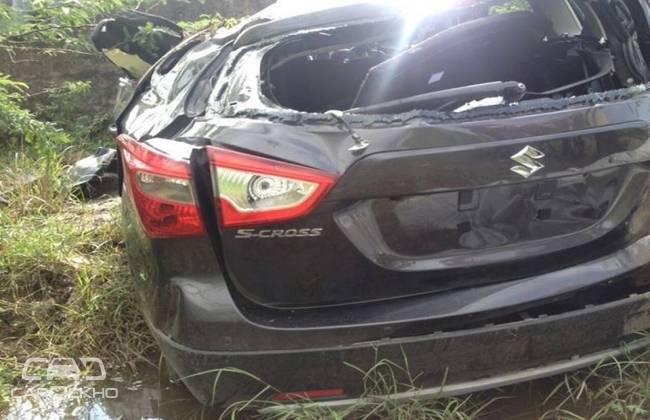 Whatever may be the reason of the accident, but the car has faced high-speed impact and rolled several times before coming to the rest. While looking at the images closely, it seems like steering wheel boss is still there, which means airbags did not work. The alloy wheels of the car indicate that it is a high-end variant, which comes with standard airbags. It could be the outcome of driver neglecting the seat belt.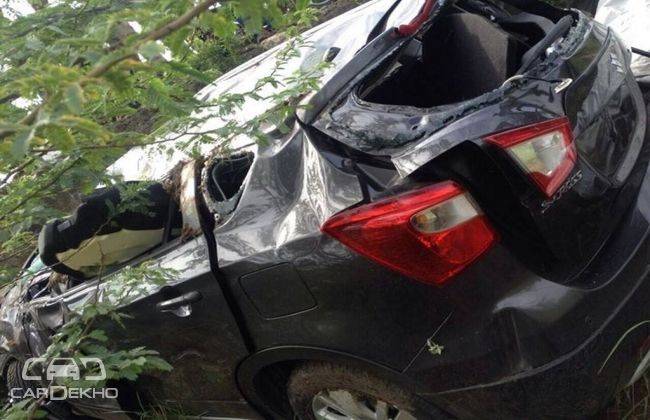 Considering that Maruti is launching S-Cross on August 5, it is quite shocking to see the wrecked pieces of yet to be launched cars! Please stay tuned as we bring you more details once we get to know.
Source : Yet to be Launched Maruti S-Cross Reported its First Accident