As we reported earlier, Datsun GO and Swift failed in the Global NCAP (New Car Assessment Programme) frontal crash test and received zero ratings. Now, Global NCAP has asked Nissan to withdraw the GO from the Indian car market. According to NCAP, Datsun GO's body shell is weak and lacks structural integrity; therefore even if company adds airbags and ABS, it would do nothing for survival of occupants.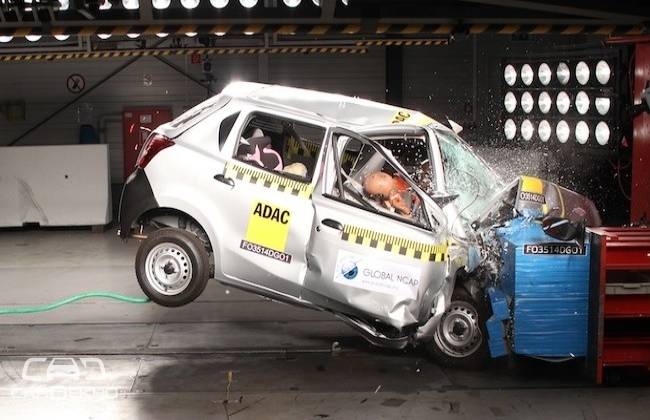 Max Mosely, the Chairman of Global NCAP has made the request in a personal letter written to Nissan CEO Carlos Ghosn saying, "As presently engineered the Datsun Go will certainly fail to pass the United Nation's frontal impact regulation. In these circumstances I would urge Nissan to withdraw the Datsun Go from sale in India pending an urgent redesign of the car's body-shell."
"It is extremely disappointing that Nissan has authorised the launch of a brand new model that is so clearly sub-standard." Mosely added.
Mr. Mosely also said, "Given Carlos Ghosn's responsibilities as chairman and CEO of Nissan and president of the European Car Manufacturers Association, he should now demonstrate leadership both in Nissan and on behalf of the vehicle industry generally that corresponds to the UN's legitimate expectation that automobile safety should be improved during the Decade of Action."
However, a Nissan spokesperson said: "Datsun GO meets minimum required local vehicle regulations in India and was developed with a strong intention to deliver the best adapted solutions to the local conditions, from best in class braking and good visibility to durability, seat comfort and reduced motion sickness – all being taken as a package aim to decrease potential risk of road accidents. Automotive regulation standards in fast-growing countries are constantly evolving and as a global manufacturer, we are willing to adopt as well as help evolve standards in vehicular safety standards."
The goal of Global Plan for the UN Decade of Action for Road Safety is to apply UN's minimum crash test standards to all passenger car production worldwide, therefore the NCAP is performing tests worldwide and giving ratings to the cars. Earlier in January, 2014, 6 locally produced cars were tested including Suzuki Maruti Swift, Suzuki Maruti Alto 800, the Hyundai i10, the Ford Figo, the Volkswagen Polo, and the Tata Nano. All cars received Zero rating and failed in the frontal crash test. The results are of significance because India is the fifth largest producer in the world of passenger cars. After the test, Volkswagen made dual SRS airbags as standard in Polo, as a result the car has now received a four-star safety rating.
So, it is not only about the Datsun GO, other Indian cars are also not up to the mark. An NCAP spokesman said the "Indian cars would not even pass the basic technical standards required in markets in the developed world. In Europe we cannot find a zero star car in the last 10 years."
Source : CarDekho