Maruti Ciaz spotted shotting for TVC; Ranveer Singh on-board!
Maruti Ciaz was spotted in the shooting of its TV commercial in a brown color with Ranveer Singh being the brand ambassador for Ciaz. As the launch is approaching company has been teasing this mid-size sedan; MSI is using #CoolCatsInTown to promote Ciaz. Moreover, the launch of Ciaz is expected in the first week of September while the booking of the car iare likely to begin soon.
2014 BMW X3 Facelift: Updations, Features and Prices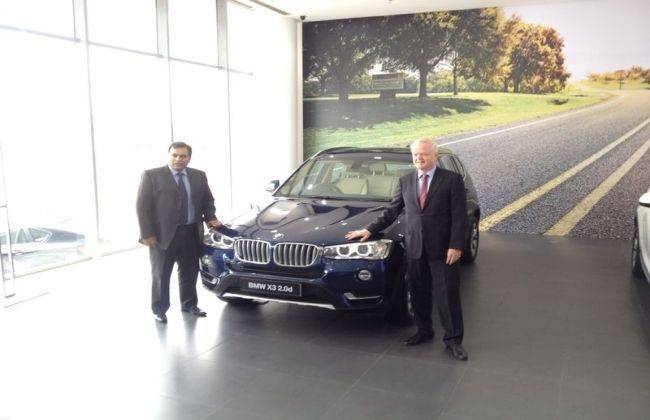 German car manufacturer BMW launched the facelifted X3 in India yesterday. Priced at INR 44.90 lakh (ex-showroom) for the base xDrive 20d expedition variant, the Bavarian SUV competes with the likes of Audi Q5, Freelander 2 and the recently updated Volvo XC60.
Tata, Mahindra, Volkswagen and Bajaj to invest Rs 11,510 crore in Maharashtra
Homegrown manufacturers like Tata Motors, Mahindra and Bajaj along with German automaker Volkswagen signed four agreements with Maharashtra government to invest Rs 11,510 crore. Maharashtra state Chief Minister Prithviraj Chavan, state industries minister Narayan Rane, Anand Mahindra Chairman M&M, Ravi Pisharody Executive Director for commercial vehicles Tata Motors and Pankaj Gupta, Executive Director Volkswagen were present on the occasion.
Ian Callum redesigns Jaguar Mark 2
A unique Jaguar Mark 2 redesigned by Ian Callum, Director of Design at Jaguar Cars, and reengineered by leading restorers Classic Motor Cars Limited (CMC) has been unveiled at the opening of the company's new headquarters in Bridgnorth, Shropshire.
Mercedes-Benz E 350 CDI to be Launched on September 11, 2014
In order to expand its model line-up, Mercedes-Benz is all set to launch the E Class E 350 CDI with BlueTEC on September 11, 2014. The automaker will introduce the diesel model straight from where it is manufactured- Centre of Excellence in Chakan, Pune. The saloon features Intelligent Drive' technology which offers superior control for better safety. Up until now the E-Class is available with 2.0-litre petrol engine in E200, 2.1-litre diesel engine in E250 CDi and the performance variant E63 AMG with 5.5-litre V8 petrol. With the introduction of peppier diesel engine, the manufacturer looks to tap the increasing demand of diesel enthusiasts by giving them a twin turbocharged V6 engine as the new heart of E-Class.
Chevrolet Cruze crosses three million sales mark globally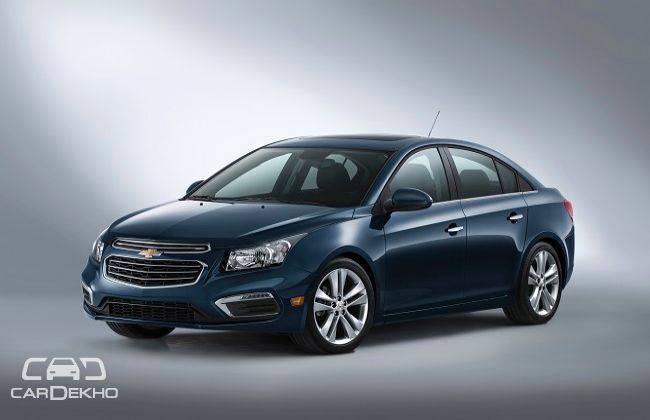 Chevrolet Cruze crossed the two millionth sales mark just 16 months ago. Now the American automobile major has crossed yet another milestone by touching the three million sales mark for thier global model. Launched in 2008 globally, Chevrolet's best-selling saloon is built in 11 different manufacturing facilities across the globe and retailed in 100+ countries.
2014 BMW X3 Launched at Rs 44.90 lakh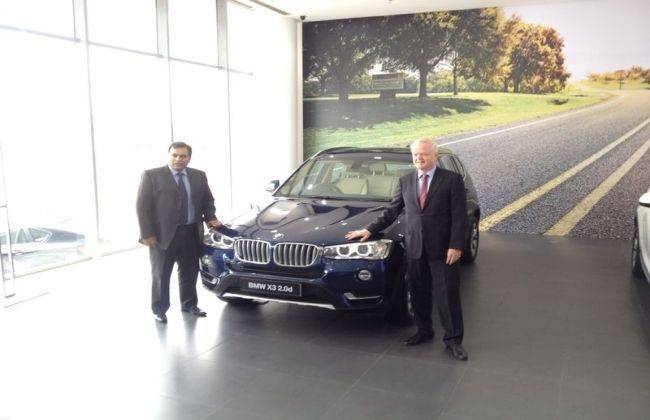 The German manufacturer BMW launched the facelift version of X3 at Rs 44,90,000 for X3 xDrive20d Expedition model while X3 xDrive20d xLine is priced at Rs 49,90,000. With the introduction of facelift version, the competition in premium SUV segment gets more furious. The new BMW X3 adorns exterior updates such as chrome grille, redesigned bigger twin-circular headlamps, revised front and rear bumper, new taillamp cluster and new sporty alloy wheel design.
Datsun mi-DO is now available in Russia
The Datsun mi-DO is a practical yet sporty five-door hatchback with a strong masculine appearance: modern, robust and confident. DO is a Japanese word that means "moving" and also refers to a "way" of doing things. "On" is the Russian word for "he" while "mi" sounds to a Russian speaker like the English word "me" and personalizes the car. Put together in Russian, they underline the individuality and personality of both cars.
India Bound Maruti Suzuki Swift Facelift Showcased at the 2014 Moscow International Auto Salon
Swift facelift, the update that we all have been waiting for, is showcased at the 2014 Moscow International Auto Salon, Russia. Maruti Suzuki Swift facelift will adorn similar changes and is reportedly launching in October end or November first week, while its already on sale in Europe. The updated Suzuki Swift embraces L-shaped LED DRLs, redesigned fog lamps, a new 'boost blue' metallic shade and 16-inch alloy wheels as an option. The exterior profile gets chrome detailing along with new front and rear bumpers. At the 2014 MIAS, Suzuki facelift shares the stage with i-V4 in soothing Blue paint, the same that attracted millions of eyeballs at the 2014 Delhi Auto Expo.
Toyota reveals Global Camry facelift @ 2014 Moscow International Show
Toyota reveals the Camry facelift at the 2014 Moscow Auto Show in Russia. Speaking in this context, few months back Toyota has also revealed a meaner looking America facelifted version of the Camry at New York Auto Show; but seems like we'll probably going to receive this conventional makeover revealed at the Moscow Show! The Indian launch of the refreshed Camry is expected to be in coming months, as almost an year back they brought Camry Hybrid in the country (no alternations except the hybrid powertrain).
Honda Mobilio RS (O) VS Toyota Innova ZX; Top-end diesel MPV clash!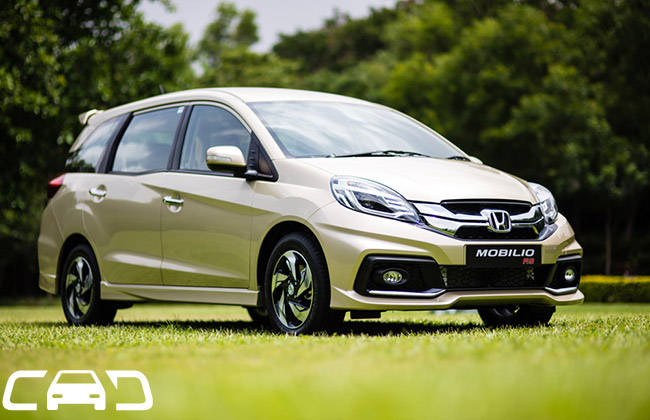 Honda has introduced two new variants of its débutante MPV – Mobilio. It is already rolling high since its launch and addition of these trims with the much awaited touch screen AVN – Audio-Video and Navigation system along with a reverse parking camera has just fueled the fire. Lets pitch this top-of-the-line India's sole sporty looking MPV against Innova's range topping ZX trim! When it comes to sheer pricing Innova costs Rs. 14.92 lakh and Mobilio Rs. 11.55 lakh – a whooping 3 lakh plus difference.
Skoda Reveals 2015 Fabia's Interiors; Sports MirrorLink tech!
From the last few days, Skoda has been teasing the new Fabia online before unveiling it entirely a couple of days ago. Today, the company revealed the interiors of the new hatchback, and yes it's a hefty makeover just like the exteriors which certainly looks more premium and classy. Also, the car has become more mature and wider & longer than before with a whooping boot space of 330 liters!
BMW & Mercedes-Benz Most Searched Luxury Brands: Google Search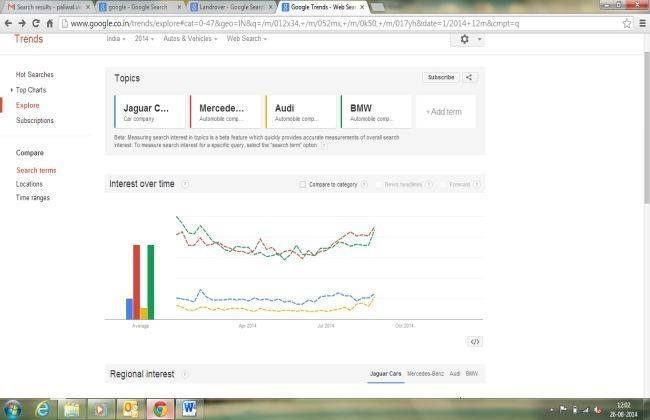 Google, optimizing your search since 1998, suggests some of the interesting search trend in the luxury segment of India. The search results were analysed by Google Search and according to the website, Mercedes and BMW both together shared the 'Top spot' as both the manufacturer with their aggressive online presence attracted a large number of brand and product related queries on Google search. Apart from the German Big 3"s, the world's top luxury brand also includes Tata Motors owned Jaguar-Land Rover.
JLR Special Operations base to be ready in 2015
Jaguar Land Rover has announced that it has chosen Prologis Park, Ryton, near Coventry for the company's investment in its Special Vehicle Operations Technical Centre. The facility will be Jaguar Land Rover's global centre of excellence for the creation of high-end luxury bespoke commissions and extreme performance vehicles. With operations set to begin towards the end of the year, a team of 150 Jaguar Land Rover specialists will be based at Ryton. Some 100 of those highly-skilled engineering and technician jobs will be new. Mclaren is another British automaker that recently began its special operations too.
Ferrari 250 GTO auctioned for 38 million dollars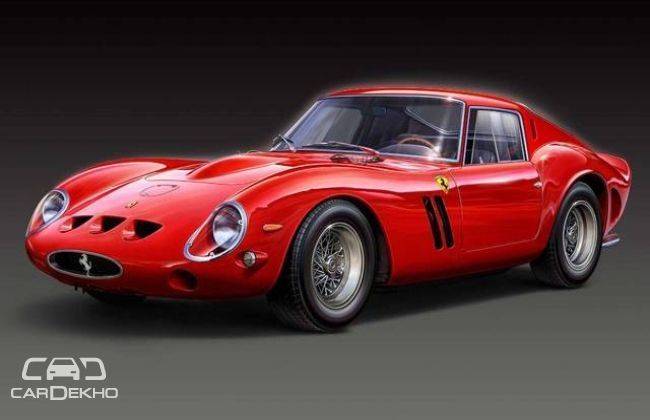 Do you remember the Ferrari 250 GTO that was showcased in BBC Top Gear as one of the most expensive cars in the world? Well, now that same car at the Bonhams auction, shattered records as the 1962 Ferrari 250 GTO, chassis number 3851 GT, was sold for $38,115,000 US Dollars. This is the most ever paid for an automobile at auction, underscoring the unrivaled desirability for Ferrari in the collector car market and the continued dominance of the brand at auctions worldwide.
Land Rover signs Bear Grylls as its global ambassador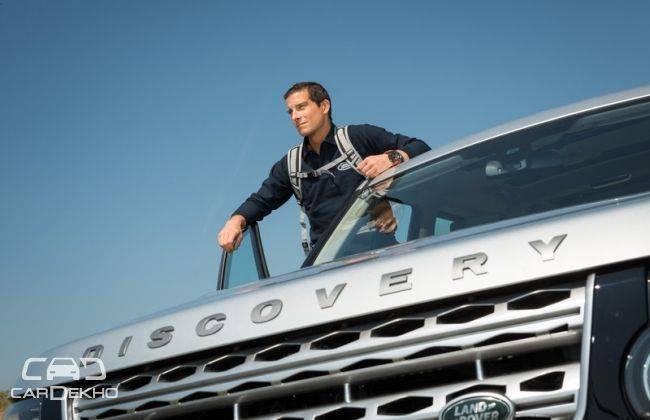 British car maker Land Rover has signed Bear Grylls, the well-known adventurer as their global ambassador. Bear will support Land Rover's activity at a global level and will be playing an important part in the global launch of the New Discovery Sport on September 2nd.
Tata Motors developing global SUVs in collaboration with Jaguar Land Rover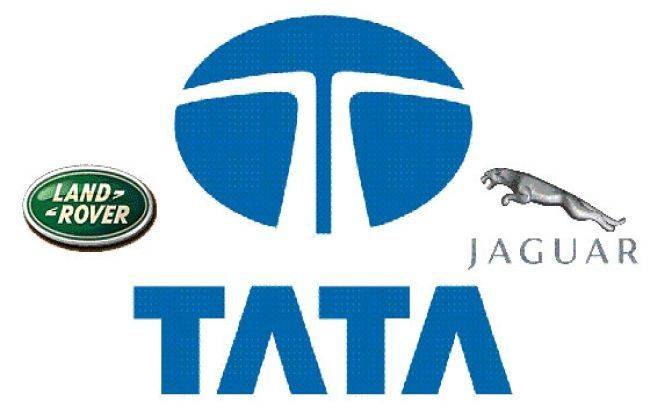 Home grown Tata Motors has approved a proposal to develop two global Sports Utility Vehicles (SUVs) under the assistance of its 2008-acquired British luxury brand Jaguar Land Rover (JLR), reports a national daily. Codenamed as Q501 (five-seater) and Q502 (seven-seater), the SUVs are expected to be making its way to Indian shores in 2017 and will be positioned as premium with an INR 16-25 lakh sticker price.
Volkswagen Polo 1.5 TDI Expert Review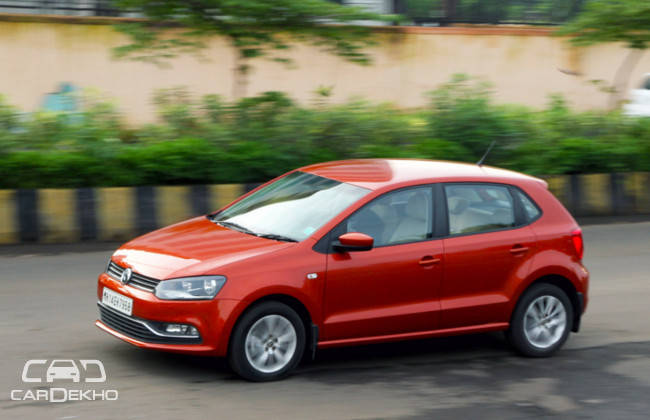 Let me start by bringing up this little quote that I remembered. They say, "the whole is only as good as the sum of its parts", and that is exactly where the original Polo's problem lay. While it promised a lot of good things like the brilliant styling,quality interiors and a good ride-handling package.
Volkswagen Vento Reliability Report
Here we welcome another new long termer car in our garage, the Volkswagen Vento. This is the latest version of the entry-level sedan from the German manufacturer, which had been updated. As we bid goodbye to the Mercedes-Benz E-Class, to move on to another German car. Read further to understand how did the Vento perform in the long run. We used the sedan for a couple of months and share our reliability report of this German sedan.
BMW X5 Expert Review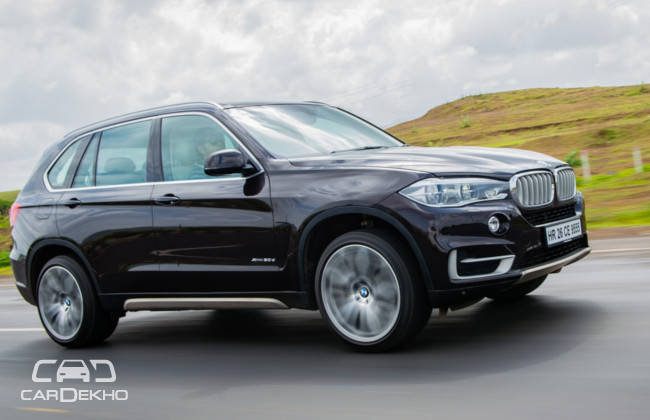 BMWs have been as the ultimate driving machine, cars that you enjoy when you get behind the wheel. However, design hasn't be one of the biggest USPs of the Bavarian automaker. They have the standard kidney bean grille design that has been evolving since the 1970s, when the first 5 Series was launched. Things have slowly changed and the new F30 3 Series has been one of the most speculator looking sedans in its segment. This same design has been carried forward on the new X5, making it look chic. We lay our hands on this new X5 and find out if it has the beans to be still called as the ultimate driving machine.
2014 Chevrolet Cruze: Expert Review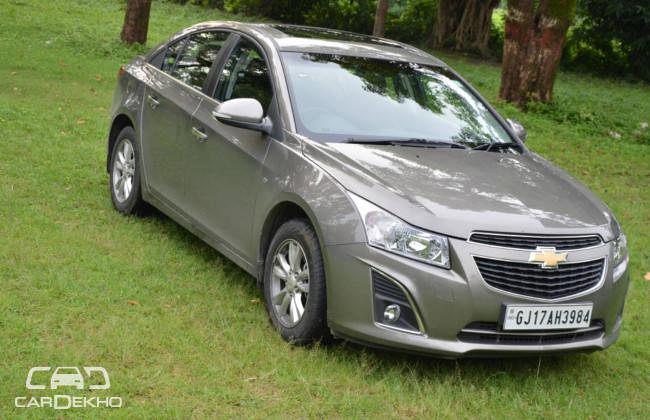 The Cruze has always been a centrepiece for General Motors in India. Its powerful diesel engine and muscular design captured the heart of many who bought it and stuck with it. Since its first iteration in 2009, the Cruze has always been considered an American muscle with brilliant styling and a bomb of an engine in the 2.0 litre guise. But with the tension between the D-segment cars building up, GM gave the Cruze some more room to breathe in.
Source : CarDekho