Hyundai is all set to launch its third product this year, the all-new generation i20— based on the Fluidic Sculpture Design 2.0. We got some images of the exterior and interior of this new hatchback and we share it with our readers.

The GLA-Class from Mercedes-Benz will be launched during the upcoming festive season. The GLA-Class will cost about Rs 30 lakhs and will come with a petrol and diesel engine option. This is the fourth vehicle that is based on the MFA platform. The new C-Class too has come for homologation and we will see the new C by the end of this year.

JLR has been active too. They have announced the #FeelXE campaign for the new baby Jaguar, Range Rover Sport becomes the fastest SUV around Nurburgring and the new Discovery will become a seven-seater.

Hyundai Teases Official Rendering of 'The Elite i20'; Launch on 11th August, Pre Bookings Commence




Hyundai has unveiled official rendering images of its upcoming India-bound i20 at an on-going event in Germany. Slated to be launched on 11th August, Elite i20's bookings have commenced from today onwards. Earlier it was claimed that the premium hatch would wear a 'Grand' badge, but the test mule adorned just an 'i20' badge. Hyundai has ditched the Grand term this time with a new Elite one for its premium hatch.

More photos of Hyundai Elite i20 surface




Hyundai is in for a kill and it is clear that the Korean automotive maker won't compromise on any aspect. The Grand i10 and the XCent have been a success and now riding on this, Hyundai will launch the Elite i20. There isn't much of a difference in the dimensions of the i20 and the Elite. The new Elite will replace the existing i20.

Honda Mobilio garners over 9000 bookings; launched in Chennai at Rs.6.80 lakhs


Honda Cars India Ltd (HCIL) has launched their latest product, Honda Mobilio, in Chennai today priced from Rs.6.80 lakhs. With the 7-seater MPV Mobilio, Honda is entering a new segment and has already garnered excellent response. Since the pre-launch bookings for the Mobilio started on July 8th 2014, Honda has received over 9000 bookings. The Honda Mobilio will be manufactured at HCIL's facility in Greater Noida, U.P. with localisation level of more than 90%. There will be a total of three variants in petrol and four variants in diesel that includes the RS variant.

Fiat Punto EVO booking starts; launch August 5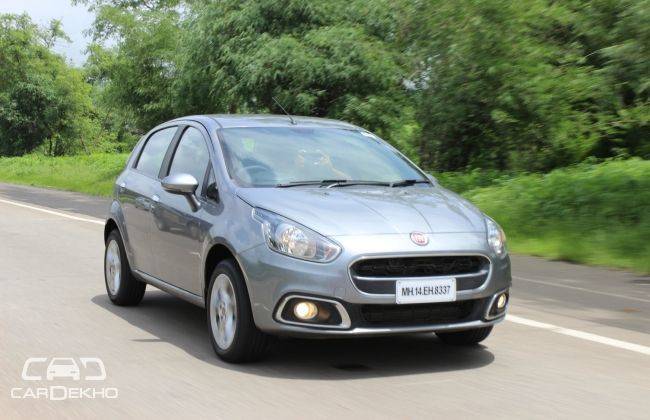 Some of the Fiat dealers have started taking the booking of the upcoming Punto EVO, though the official launch of the hatch is on August 5. The prices of the vehicle is likely to remain in the vicinity of the current model. While there is no official word about the current model being retained (as Punto Classic like they did with Linea Classic) or will be phased out. The booking amount is approximately INR 50,000.

Land Rover Discovery Sport to get 3 row configuration




Land Rover has just confirmed that the 2015 Discovery Sport will feature a third row to house 5+2 passengers. The latest camouflage revealed by the manufacturer clearly suggests that the Discovery Sport will be available with an option of third row which can also be folded to have that extra luggage space. The SUV is on its final stage of testing as the prototypes have already left the Halewood manufacturing plant and the time is not far when JLR (Jaguar Land Rover) launches its dynamic SUV.

Fiat Continues to Tease Avventura; to be Launched in September

Fiat India is getting serious this time around with its fleet of cars. the Italian automaker will launch Punto EVO on August 5 while the anticipated Avventura Crossover or as Fiat calls – CUV (Contemporary-Urban-Vehicle) will be launched in September. After the Expo this year, Fiat has launched the upgraded Linea while Punto EVO is just few days away; so by the festive season which is around the corner the company will have three new products added to its India portfolio.

Upcoming 2014 Mahindra Scorpio interiors spied


Mahindra has been constantly testing their upcoming Scorpio facelift; the SUV that brought Mahindra into mainstream premium vehicle manufacturing is about get a fresh lease of life. Launched almost a decade ago; the new Scorpio will be the first major overhaul of the SUV inside-out.

Range Rover Sport SVR is the fastest SUV around Nurburgring




The Range Rover Sport SVR has lapped the famous Nordschleife circuit at the Nurburgring in Germany in 8 minutes 14 seconds, making it the fastest production SUV around the Nurburgring. Automotive manufacturers often drive around this track to set a lap time record for their sports cars and now even SUVs have become a part of this fastest-time business. The impressive feat was carried out by a Land Rover driver testing a standard production example of the potent new performance flagship.

Jaguar begins Feel XE campaign




Jaguar has launched the Feel XE, a platform created to harness an inspiring collective of figures from the worlds of music, film and design. As the world premiere of the XE inches closer, Jaguar is building up some excitement around its new entry-level sedan.

Flashback: Cars Launched in July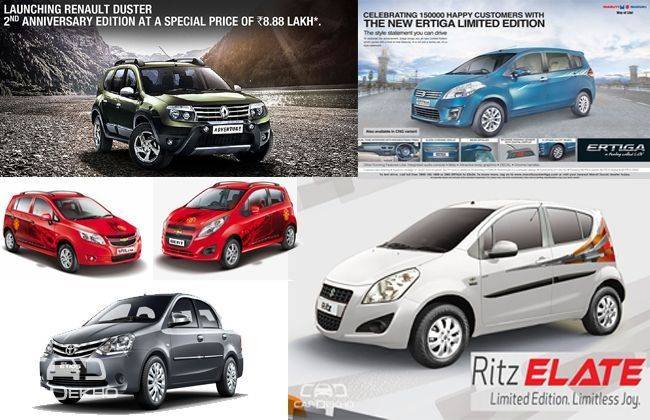 A wise man once said, after taking two steps forward, wait and look back for a moment. The saying clearly fits the situation as the month of July is about to end, and we at CarDekho bring you all the important happenings in the Indian auto sector in the month of July. Majority of launches were under the badge of special or limited editions, while manufacturers also introduced facelifts such as Nissan Sunny and Volkswagen Polo. In July, we also witnessed the launch of expensive wheels such as BMW 7 series ActiveHybrid, Porsche Macan, BMW X5 Expedition trim and Mercedes-Benz CLA 45 AMG. Dig deep to find more.


Jaguar XE's aluminium construction could make it deliver 31km/l




The new XE has been designed around Jaguar's modular vehicle architecture. The XE is the only car in the class to use an aluminium-intensive monocoque, with lightweight aluminium accounting for 75 per cent of the structure. The competition does use aluminium but the usage isn't of this percentage. Jaguar Land Rover has one of the largest aluminium producer, especially in the automotive industry as all its new products have maximum usage of this metal.

Mercedes-Benz India to launch GLA-Class in festive season; Bookings open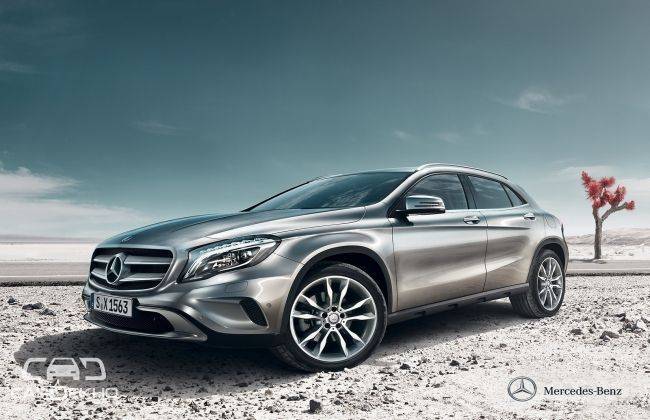 After launching the CLA 45 AMG, Mercedes-Benz India is now prepping to bring its GLA compact crossover in the country. Expected to launch in the festive season, brand's dealerships across the country have already started taking the pre-booking orders, and the booking amount is said to be INR 2 Lakh.

Mercedes-Benz new C-Class has come for homologation




Mercedes-Benz is keen on introducing new products for the Indian car market, of which two major ones include the GLA-Class and the new-generation C-Class. Both these will make a debut by this year end and the GLA is ready for the launch during festive season.

BMW X5 entry-level 'Expedition' trim launched at INR 64.90 Lakh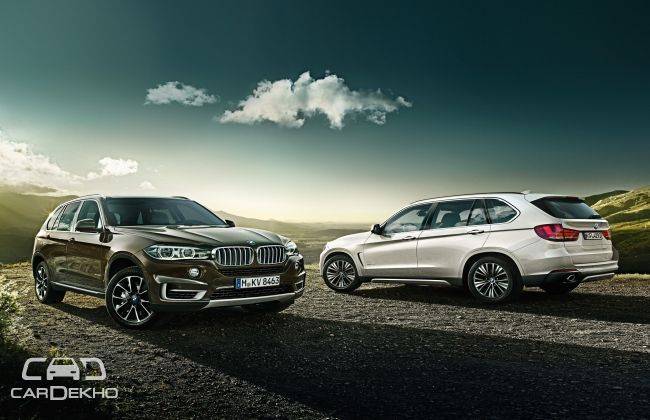 BMW India has introduced a new entry-level 'Expedition' trim of its recently-launched X5 SUV. Priced at INR 64.90 Lakh (Ex. showroom, across India), the new base variant is INR 6 Lakh cheaper than the standard X5.



Fiat Punto Evo Expert Review Really an evolution?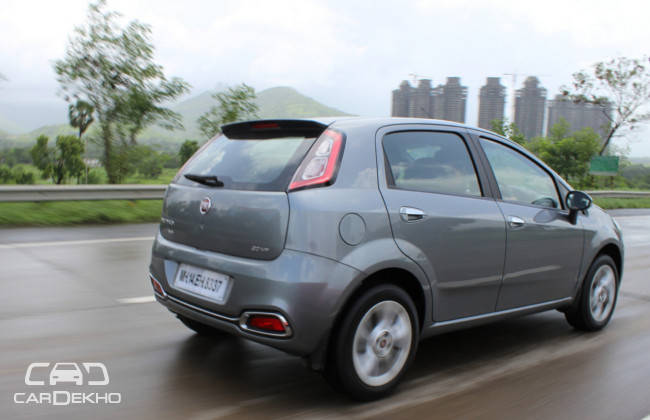 Some car brands get you emotional, they might not be quick but they tinker your heart every time you get behind the wheel. For instance the Ford Classic, back in its old days when it was the Fiesta had its own charm. The Fiesta 1.6 S with its swaggering taunting blue colour won hearts of several, it wasn't any quicker than the conventional Fiesta 1.6, under the hood was the same 100 horses army that transmitted power to the front wheels, but it was the handling that made a sea of difference. Then there was the Fiat Palio 1.6 GTX. A hatchback ahead of its time. A true hot hatch that could do 0-100km/hr in about 10 seconds. This is what Fiat has been all about, emotions. A car with a soul, that excites you every time you drive. Good day or bad day, you can't stop smiling.

2014 Tata Aria: Expert Review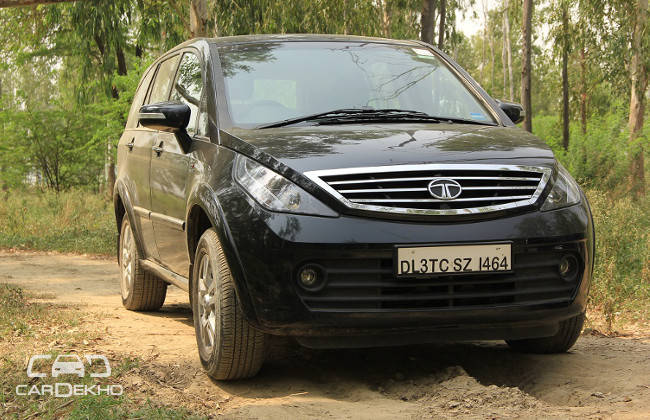 Tata's big boy SUV cum Crossover cum MPV, the Aria, managed to capture the imagination but failed to rack up sales numbers. It was a spacious MPV with a powerful engine, but people could just not digest the pricing of the Aria. For the year 2014, Tata Motors has had a rethink. They have given the Aria a minor facelift adding a spicy sprinkling to grab more attention. And to add further appeal, Tata has sweetened the deal by slashing away the prices as well. The base LX variant now costs about Rs 10lakh (ex showroom Delhi), and the top-of-the-line variant now edges close to Rs 15lakh. We got the powerful 4X4 top spec variant to play around for a few days.

Do it Bavarian style!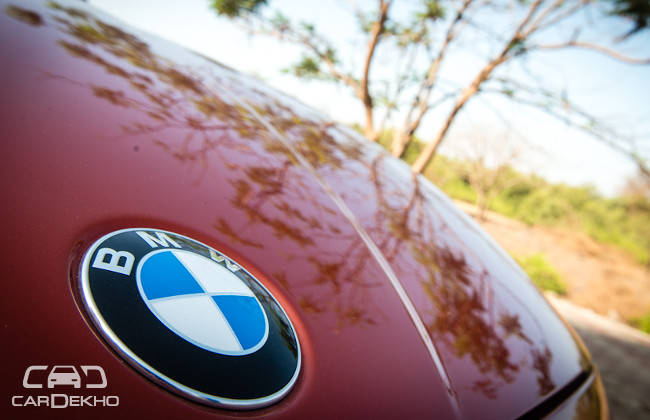 BMW is a brand that is a pinnacle for ultimate driving machines and that is what we tried to understand with its smallest X vehicle, the X1. The X range of vehicles are known for their SUV nature and also at the same time it retains the Bavarian Motor Work's DNA of being a driver's vehicle. The BMWs are also known for their Efficient Dynamics and this is the second thing we test out in the smallest X model to understand if this is fulfilled too.
Source : CarDekho