Maruti is all set to launch its compact crossover S-Cross in the first week of next month, that is August 5th. As known, the competition in the compact SUV segment is boiled up with the launch of Hyundai Creta, the S-Cross will only take it to a whole new level.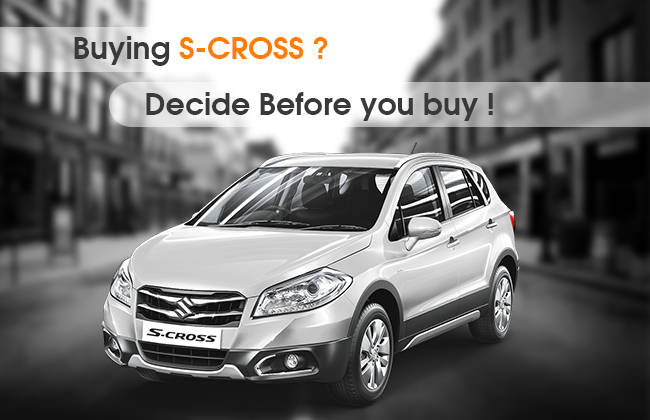 But, each vehicle has its own USPs and here are some of those which set the S-Cross apart from the rest.
Starting with NEXA, it is a familiar name by now, the premium dealership of Maruti that will retail the S-Cross and other premium products that might be launched in the coming years. To promote it, Maruti is showcasing S-Cross across the cities where NEXA is going to be initially launched. This has been done to popularize the car with prospective buyers and even to a common man. Plushier Cabin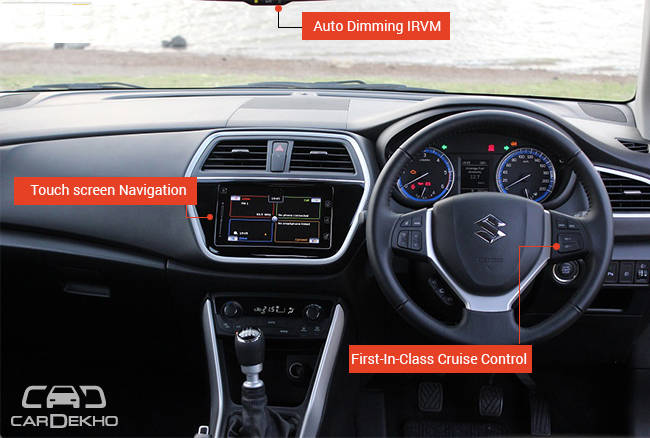 The moment you step inside the cabin of S-Cross, you will feel that it isn't something that you usually sit in. The quality of materials used in making the interiors is far better than most of its competitors, like Duster and Ecosport. Gigantic Poise!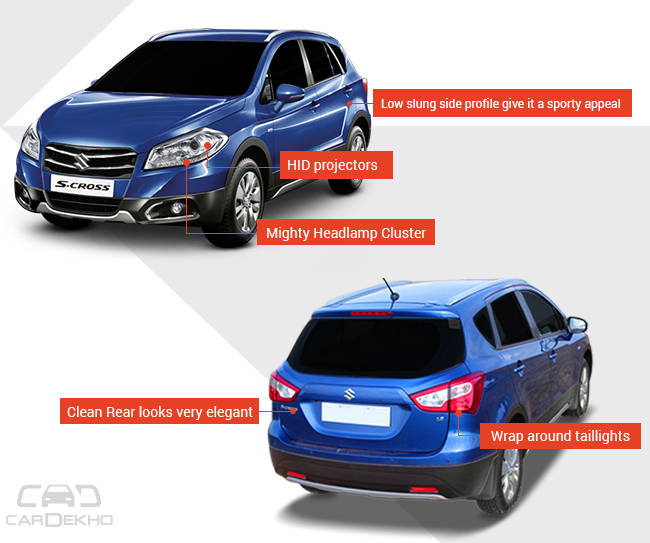 Now, the way S-Cross looks is more like a hatchback rather than an SUV, but with a length of 4,300 mm it is seriously massive. Its dimensions make sure that the size is on par with the rivals. Torquey 1.6 Diesel!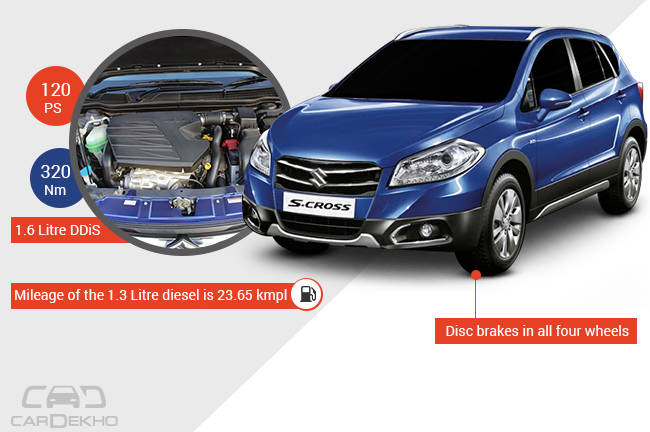 The star attraction of S-Cross is the 1.6 litre Fiat sourced motor that produces 320 Nm of torque. A similar torque is produced by the 2.2 litre VARICOR motor in Safari Storme. Though, the torque delivery in Storme is much focused on pulling duties, in S-Cross it will help greatly in stop and go situations. Price!
To be honest S-Cross does look a bit conservative in front of Hyundai's Creta but if Maruti prices it right, then it might just work out for S-Cross. The chances are that it will be undercutting Creta's price both with the basic variant and the top-end trim, hence making it better proposition, especially considering its interior quality.
Source : Want To Buy S-Cross? Here is What You Need To Know