Bentley's upcoming Bentayga is likely to be pulled by this 6.0-liter W12 TSI petrol along with the next generation Audi A8!
Volkswagen has revealed two new petrol engines at the 2015 36th International Vienna Motor Symposium. One is the tiny pocket-rocket - 1.0-liter 3-cylinder TSI motor while other is next-generation W12 engine - 6.0-liter W12.
272 PS 1.0-L 3-Cylinder TSI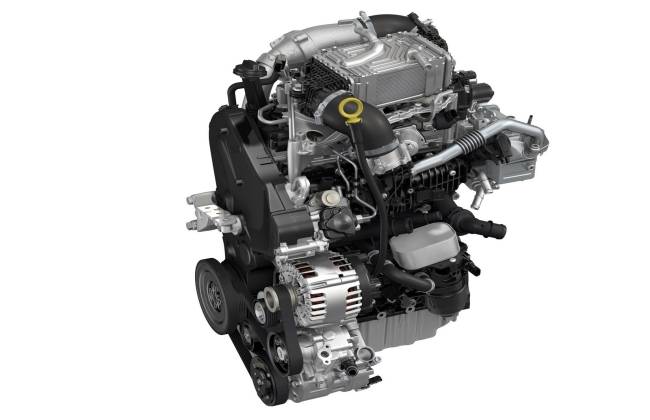 Volkswagen says that the new 1.0-liter 3-cylinder TSI is based on the EA211 series engine (EA211 series features engines like 1.2 and 1.4 TSI which powers Polo, Vento, Jetta & Octavia in India). This tiny 3-banger musters 272 PS and 270 Nm of max twist, the engine is charged by a mono-scroll turbocharger and an e-booster! Volkswagen Group Head of Powertrain Development, Dr. Heinz-Jakob Neußer said, "A nice example of just how much potential combustion engines still have in them."
Moreover, Volkswagen didn't mention whether this engine is ready for production or is still in the development phase. 608 PS 6.0-L W12 TSI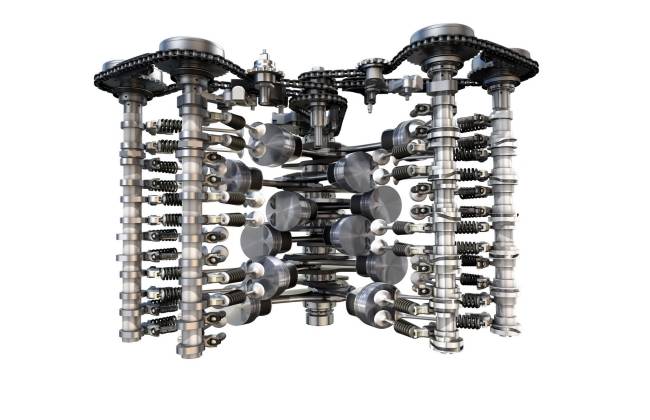 The next-gen W12 engine is certainly production ready and VW says this is 'the most fascinating power units with the highest technology density in the world.' The Wolfsburg-based automaker promises that this is the most economical 12-pot motor in the luxury space with less than 250 g/km CO2 emissions in the New European Driving Cycle (NEDC). Performance is impressive too, depending upon the vehicle, VW claims 100 km/h in less than 4 seconds with a top speed of over 300 km/p! And this possible due to 608 PS at 6,000 rpm and a maximum torque of 900 Nm in between 1,500 - 4,500 rpm.
Source : VW Reveals All-New 608 PS 6.0-L W12 and 272 PS 1.0-L 3-Cylinder TSI