The German automaker has retailed over 21 million Beetles worldwide, the production of the first gen ended in July 2003 at Puebla in Mexico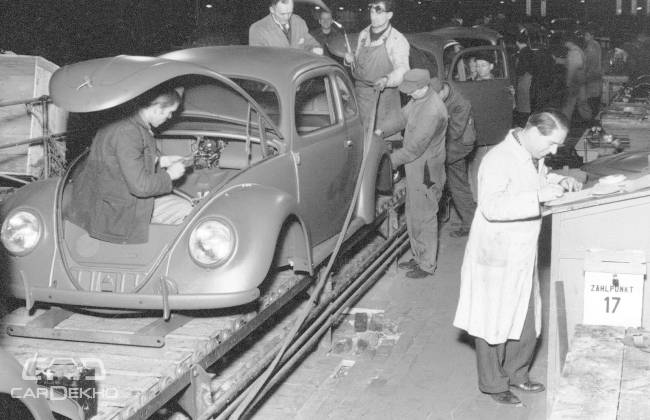 Volkswagen is celebrating the 70th anniversary of an iconic event in the automotive history- first Beetle rolling off the production line in Wolfsburg Germany. Volkswagen says that the production started around the Christmas time after the Second World War was over and they were able to manufacture nearly 55 units of the Beetle by the end of 1945. In subsequent years, the production was limited to approximately 1000 units a month due to the shortage of materials.
Dr. Manfred Grieger, Head of the Volkswagen Aktiengesellschaft Corporate History Department, sums up: "Volkswagen was very fortunate in that the robust Saloon helped the British Military Government to carry out its administrative functions, and that in Ivan Hirst it had the right man at the helm. The skilful pragmatist gave the factory and the workforce a vision, motivating British military personnel and German workers alike to turn the languishing works into a successful market-driven business. He knew the qualities of the Volkswagen Saloon, and was able to realise them on the road."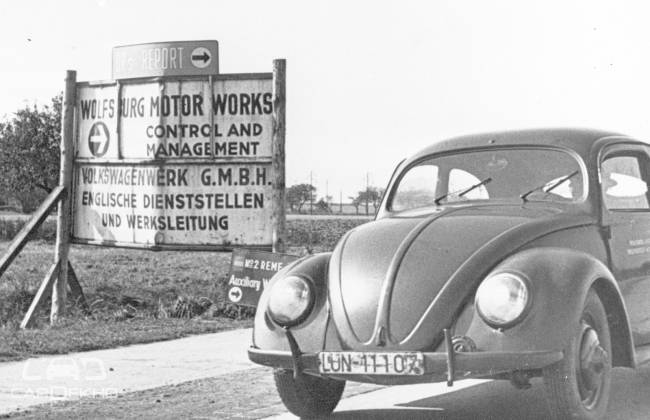 Before the war, 630 units of the Hitler's 'People's Car' - 'KdF-Wagen' (Known as Beetle post-war) were built and the manufacturing unit was integrated into Germany's wartime armaments industry, producing mainly military goods. On 11th April 1945, the site was occupied by US troops and in June 1945, the British Military Government took over trusteeship of the factory. The Volkswagenwerk GmbH was eventually transferred back into German hands in October 1949. Furthermore, Volkswagen says that demand for the Beetle significantly rose after the currency reform in June 1948. The production at the Beetle's last manufacturing location in Puebla, Mexico, was discontinued at the end of July 2003, after over 21 million vehicles built there!
Recommended:
VW Beetle: Will the Bug Lift its Weight?
Volkswagen India Launches 21st Century Beetle at Rs. 28.73 lacs
Volkswagen Planning "Image Makeover"
Biggest Car Scams that Were Not Volkswagen's 'Dieselgate'
Source : CarDekho