We are all familiar with the the way PM Narendra Modi has focused on India's industrial development. And this time he is at the world's biggest industrial fair, the Hannover Messe in Hanover, Germany. PM Modi along with German Chancellor Angela Merkel kicked off the grand event on Monday. On occasion of this event, both these dignitaries were guest to Volkswagen and viewed their technological innovations.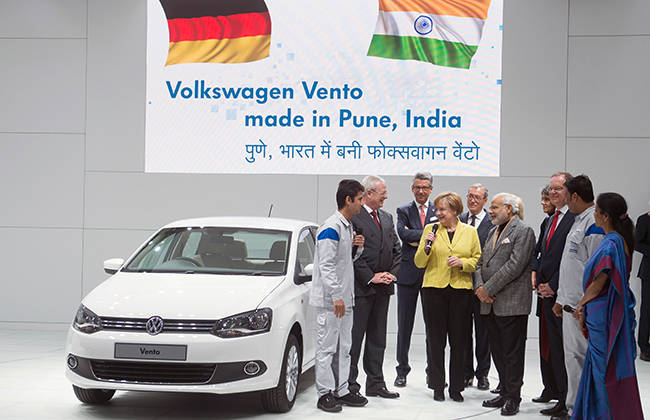 During the tour of VW, they got to know more about the production of Vento. Yes, the Pune grown car that is exported to 30 countries worldwide. PM Modi and Chancellor Merkel were welcomed by VW Aktiengesellschaft CEO, Prof. Dr. Martin Winterkorn, accompanied by two apprentices from the VW factory in Pune.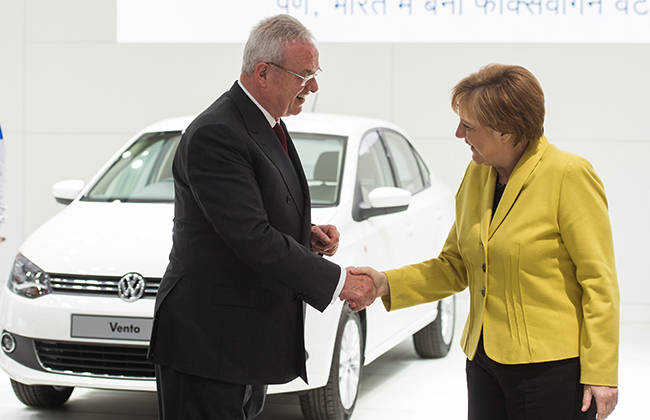 Prof. Dr. Martin Winterkorn said "India is and will remain an important strategic growth market for the Volkswagen Group. We are convinced that Volkswagen will take on a key role in the Indian automobile market in the long term. We are driving localisation in India forward with our new engine assembly plant in Pune". To show the manufacturer's commitment towards India, a VW Vento was also showcased that was produced at the Pune plant.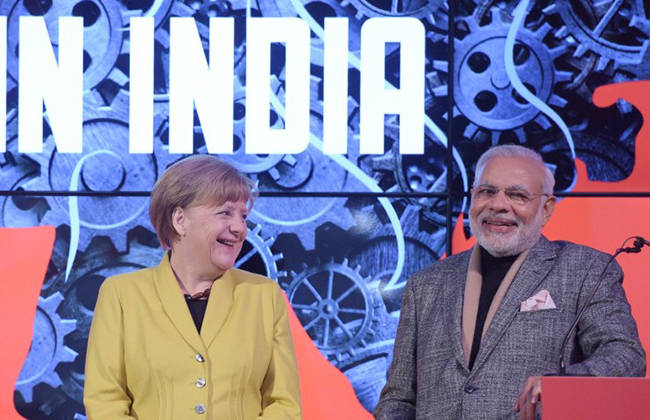 The delegation took a briefing Volkswagen's approach of developing young talents in India, they also interacted with the two apprentices who are training at the Pune plant. And when it comes to skill development VW group has 18,500 apprentices worldwide based on the German dual vocational training principle.
Source : VW guests PM Modi, German Chancellor Merkel Kicks off Hannover Messe 2015