Volvo Cars has announced its most luxurious vehicle ever built, Volvo XC90 Excellence. The four-seat version of XC90 Excellence compared to the original's seven seat configuration, creates additional space for rear seat passengers and other luxurious features. The individual reclining rear seats come with massage, ventilation and increased leg room, as well as a retractable control touchscreen, folding tables, a refrigerator with bottle and glass holders, a heating/cooling cup holder and handmade crystal Orrefors glasses. Volvo will officially unveil the XC90 Excellence at the Shanghai Auto Show later this month.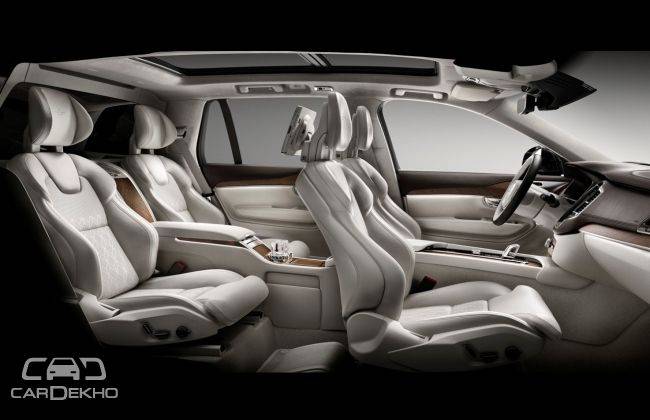 "This is our new flagship car," said Thomas Ingenlath, Senior Vice President, Design. "We have created the ultimate luxury experience of Scandinavian design. Volvo has never launched a car like this before. This is the car that demonstrates what the name Volvo now means. What we have designed is amongst the best rear seat experiences available in a luxury car. The result is a superlative environment for relaxed comfort or doing business."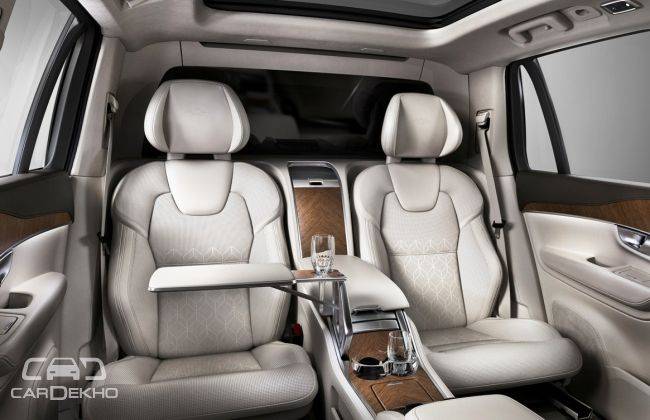 Other features of the XC90 Excellence include passenger footrests, ambient lighting, illuminated storage and unique leather detailing in blond or charcoal, a luggage compartment dividing screen, additional sound insulation in the cabin, Pirelli Noise Cancelling System tyres (PNCS) and specially-augmented 19-speaker Bowers & Wilkins audio system.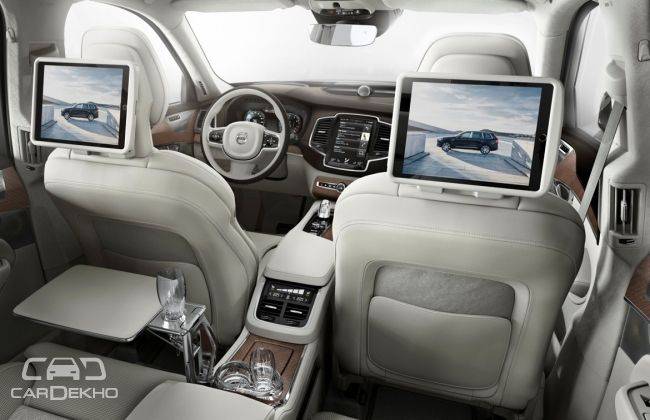 The XC90 Excellence also comes with an integrated CleanZone ionic air cleaner in the climate system, which positively charges electrons in airborne particles so they are removed from suspension in the cabin environment.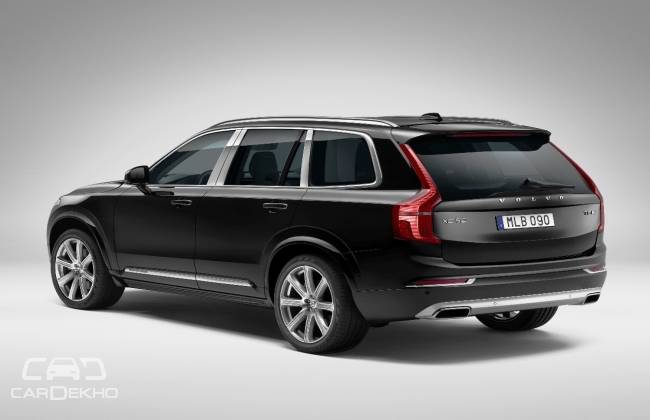 The interiors get a leather instrument panel with contrasting thread, while the headliner of the cabin is colour coordinated pure Nubuck textile. On the outside, the XC90 Excellence gets an Excellence rank mark, chrome B- and C-pillar cappings and lower door mouldings.
Source : Volvo XC 90 price - Volvo XC90 Excellence is the most luxurious vehicle ever; unveil at Shanghai Auto Show