Volvo, the Swedish car manufacturer has unveiled a new 2.0-liter, four pot engine which churns a massive power output of 450bhp. The company recently introduced the second gen Volvo XC90 which carries 2.0-liter four cylinder T6 turbocharged and supercharged engine developing 320bhp, but now the company has gone a step ahead by introducing an engine that produces power of 450bhp. In the development of this concept engine, the carmaker uses 'Triple Boost Technology' which ensures sturdy power generation with minimal turbo lag.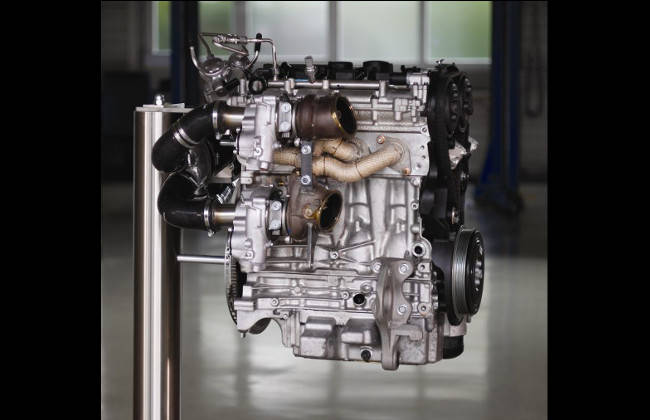 Tagged as a concept engine, the Drive-E motor comes equipped with two parallel turbochargers that are fed by an electronically-powered turbo compressor. In the engine, the compressed air is used in the two parallel turbocharged engine rather than being supplied to the cylinders. The gasoline is fed to the dual fuel pump at a pressure of 250 bar. According to the manufacturer, with this arrangement, the turbo lag is completely removed. The engine is developed in collaboration with AVL, Denso and Polestar. The four-cylinder Drive-E 2.0-liter powertrain is for the moment only a concept to show the benefits of downsizing while adding more power.
Dr. Peter Mertens, Senior Vice President for Research and Development at Volvo Car Group on the unveiling of 450bhp engine said, "When we launched the Drive-E powertrain family, our aim was to deliver the most advanced 4-cylinder engines in the industry based on emissions and fuel consumption relative to performance and drivability."
He further added, "We knew that 320hp in our petrol configuration was just a starting point. The 450hp High Performance Drive-E Powertrain Concept, demonstrates this ambition and the versatility of the Drive-E Powertrains."
Source : CarDekho