'The world's most powerful and cleanest SUV' - 400 hp of power 640 Nm of torque with 59g/km CO2 emissions!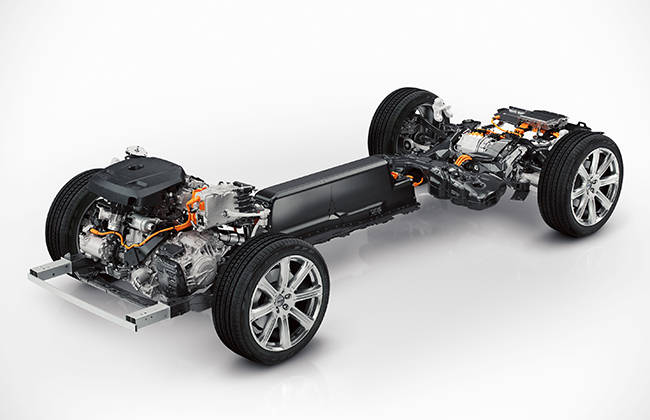 Volvo has revealed a plug-in hybrid version of its new flagship SUV christened as XC90 T8. The 7-seater SUV uses power from an efficient 2.0-liter Drive-E petrol engine coupled with an electric motor and delivers it to the wheels using an 8-speed automatic transmission. The T8 version looks identical to the 2015 XC90 with subtle changes both inside-out. Moreover, the new XC90 (non-hybrid) will enter India somewhere in 2015.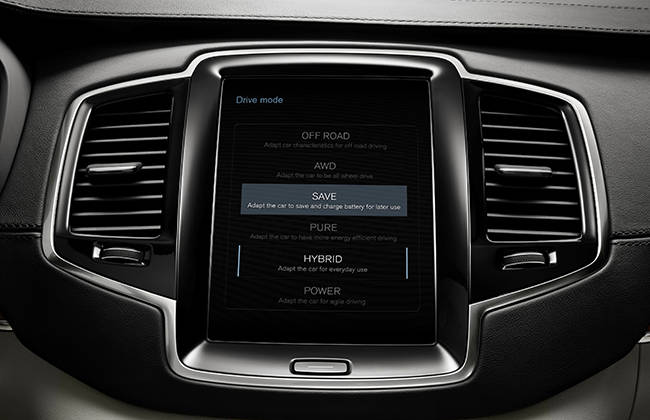 "The XC90 T8 is a plug-in electric car, hybrid car and high-performance car rolled into one" - Dr Peter Mertens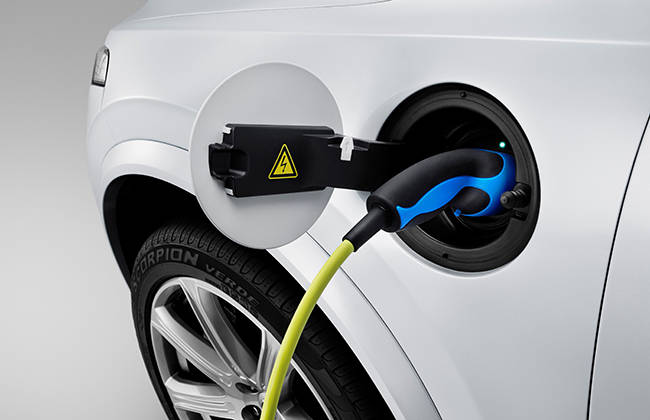 Dr Peter Mertens, Senior Vice President Research and Development of Volvo Car Group, concluded, "The Drive-E engines already offer highly competitive performance versus the competition. The T8 takes it further into a leading position." Drive mode?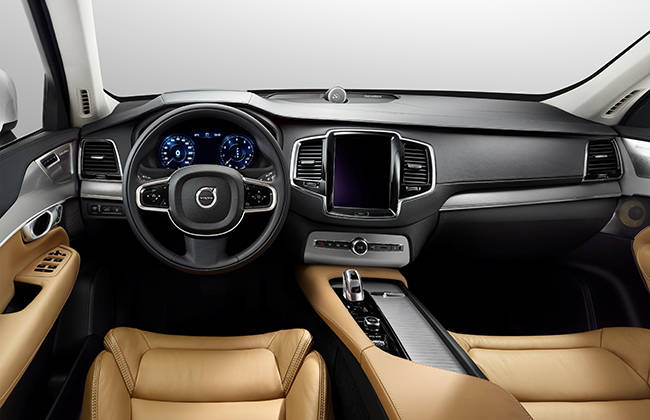 Volvo XC90 T8 offers five driving modes - Hybrid (the default mode), Pure Electric, Power, AWD (All-wheel drive) and Save. In the Pure Electric mode, XC90 T8 drive solely on electricity power, delivering a range of 25 miles (nearly 40+ km). Power mode - uses both electric motor and IC engine and extract the best possible for performance. The AWD mode provides constant power to all the four wheels. The save mode 'freezes' the batteries for later 'Pure Electric' drive. Lastly, Hybrid, the default mode, delivers the best possible fuel efficiency with a range nearly of 740 km. What powers the XC90 T8 - 'TWIN ENGINE TECHNOLOGY' ?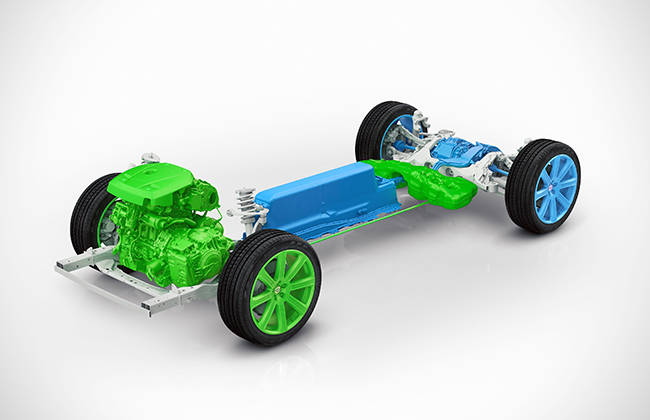 Drive-E Petrol engine - The internal combustion engine in this hybrid powertrain is a 'specially modified' version of the Volvo's 2.0-liter 4-cylinder supercharged and turbocharged Drive-E petrol motor. The engines chucks out a max power of 318 hp and 400 Nm of peak torque.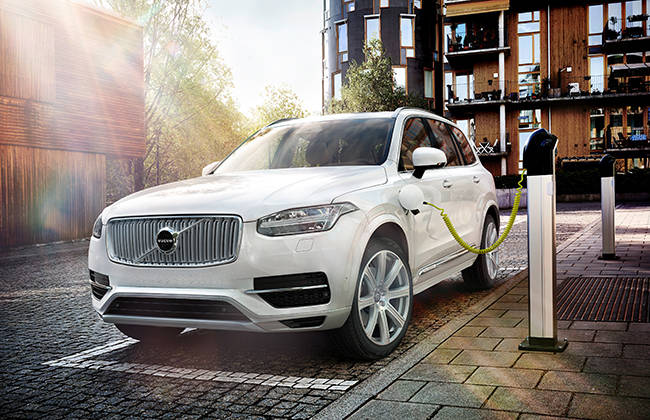 Electric Motor - The electric motor in the XC90 T8 sits on the rear axles and delivers max power of 82 hp with a torque of 240 Nm.
Batteries - As XC90 - T8 draws power from two sources present on both the axles. Volvo uses the missing differential space to house the high voltage batteries keeping the space for three rows intact. The high-voltage 270–400 volt battery, delivers 65 kW of power.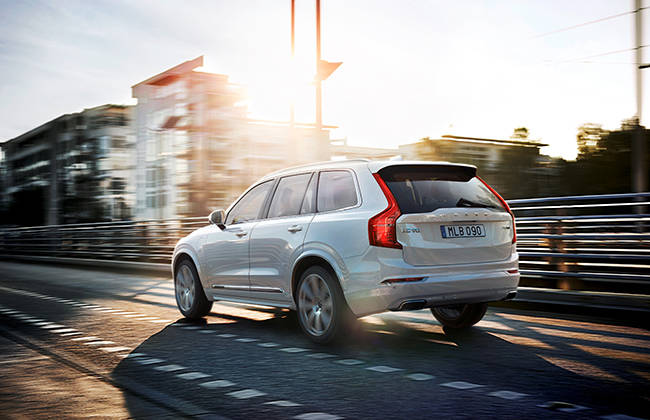 Transmission - The hybrid drivetrain is handled by an 8-speed automatic transmission and features shift-by-wire technology. The trany sports a large oil pump to aptly lubricate during electric drive and quickly build-up pressure when shifting from electric to combustion drive.
CGIS - The Crankshaft-mounted Starter Generator (CISG) performs multiple functions in the XC90 T8. Its major function is to seamlessly shift the electric drive to combustion drive and it's also a powerful electric generator. Moreover, with the powerful 34Kw motor (nearly 45 hp) it works like an electric engine booster working in conjunction with supercharger and turbocharger, can provide up to 150 Nm of extra torque.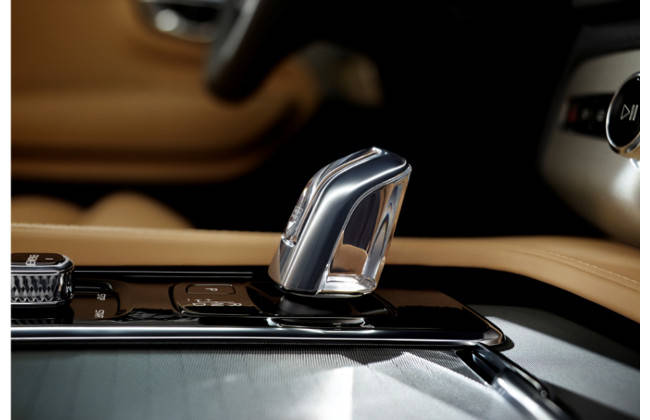 See How The Hybrid Drivetrain Works!
Source : CarDekho