Despite its sales drowning by almost a third in the last four months, Volkswagen India has produced 10 percent more cars in 2015 as compared to the previous year.
VW's Chakan plant has achieved its best production results since it started manufacturing cars in March 2009. In 2015, Indian arm of the German automaker rolled out a total of 1,23,456 cars from its only production facility.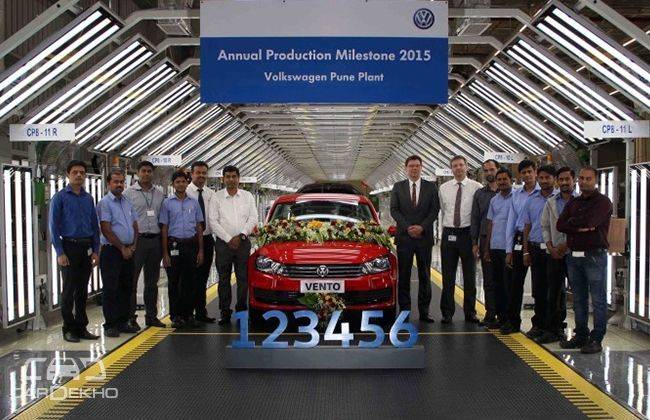 According to Dr. Andreas Lauermann, President and Managing Director, Volkswagen India, "Volkswagen Pune Plant has increased its production for the third year in a row. This has been possible because of the increased demand from both domestic and export markets."
"Unfortunately, the global emission topic slowed down our development in the second half of the year and held us back from an even better result. With the new compact sedan, we have a new car in the production pipeline which will help us in carrying the pace forward in 2016 too," he added.
Out of the total 1,23,456 units rolled out from the Chakan plant, around 72,000 were Vento sedans, 38,800 were Polo hatchbacks and 12,700 were Skoda Rapids. While domestic production grew by around 23 percent to 54,140 units, exports rose by 4 percent to 69,300 units during last year.
Till date, Volkswagen's Chakan plant has rolled out over 5,75,000 cars since the start of production almost seven years ago.
Recommended Posts: Volkswagen Polo sales down to almost half Volkswagen India Launches 21st Century Beetle at Rs. 28.73 lacs
Source : CarDekho