Volkswagen has premiered the C Coupe GTE at the Auto Shanghai 2015 and the company has said that the sport sedan concept points to the new design language for future Volkswagen models. And if the C Coupe GTE makes into production, the car will be slotted between the Passat and Phaeton. The C Coupe GTE is about five meters long and has one of the most modern plug-in hybrid systems. The car gets a four-cylinder turbocharged, direct-injection TSI gasoline engine, an 8-speed automatic gearbox, an electric motor integrated in the transmission housing and a 14.1 kWh lithium-ion battery.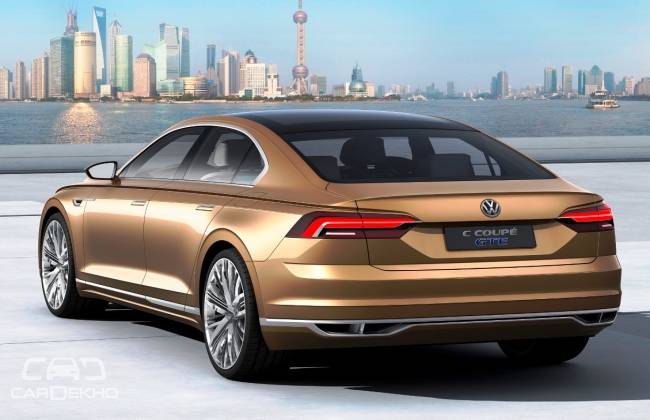 Explaining the design concept, Walter de Silva, Head of Design of the Volkswagen Group, says: "Sedans have changed hugely in recent years. The new rear-end design that is oriented to the classic two-door 'coupé' has given them more personality. The Volkswagen designers have integrated this stylistic element into the very dynamic design of the C Coupé GTE saloon; they have developed a striking front end and given the vehicle its own authentic character. They have created a model that appeals to Chinese customers, who always follow the trends of European car design with great interest."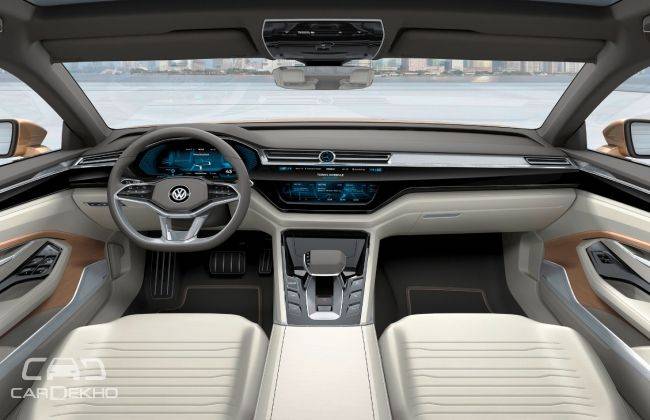 The C Coupe GTE's TSI engine produces 210 PS while the electric motor makes 124 PS and the combined system gives a total of 245 PS and an impressive 500 Nm of torque. The C Coupé GTE can go from 0 to 100 km/h in just 8.6 seconds on to a top speed of 230 km/h.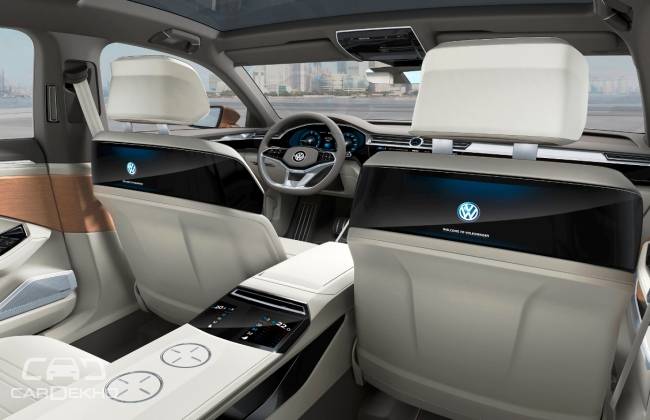 The concept car comes with several operating modes: Hybrid, E-Mode, GTE and Battery Charge/Battery Hold and can travel up to 31 miles in zero emissions E-mode, at up to 81 mph. It has combined fuel consumption of 2.3 l/100 km with just 55 g/km of CO2 emissions. The vehicle has a total range of more than 684 miles.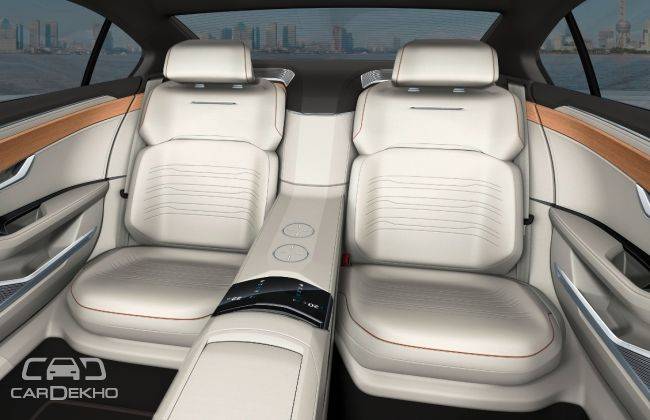 Klaus Bischoff, Head of Design of the Volkswagen brand adds: "The future of the new Volkswagen premium class models is starting in Shanghai because the C Coupé GTE very clearly shows the new 'face' of top Volkswagen sedans for the first time." And he continues: "This sport sedan unequivocally demonstrates our premium standards. The evolution of the Volkswagen design DNA shown here will accompany us worldwide, and on the way to the new Phaeton."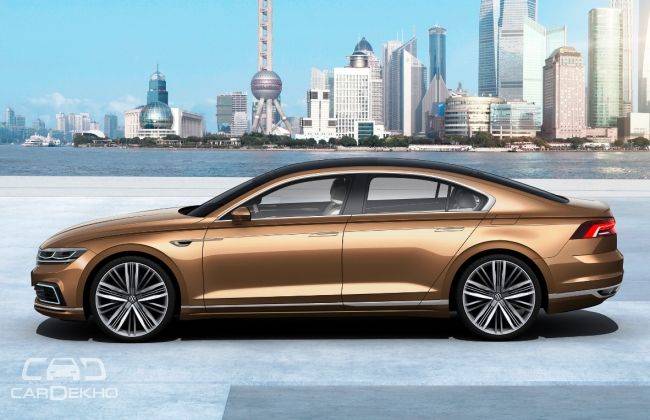 Source : Volkswagen C Coupe GTE points to a new model between Passat and Phaeton