The Tokyo Motor Show 2015 finally kicked off yesterday, putting to rest all the enthusiasm of petrolheads. While all the major automakers have put their weight in this show, it was Mercedes-Benz's Vision Tokyo which stole the show for the first day.
The German carmaker unveiled an advanced concept car (Vision Tokyo) giving a glimpse of it's design ideas. Mercedes showcased technologies like zero-emission driveline and holographic multi-media which it sees as vital for speeding up its production of self-driving models.
According to the carmaker the new five-seater "shows how the car of the future can be turned into a hip living space in the midst of megacity traffic mayhem".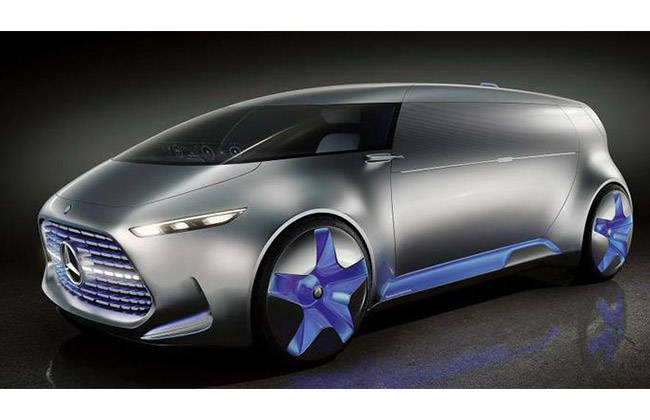 Related Story: 2015TokyoMotorShowLive: Honda Showcases NSX Hybrid and FCV Hydrogen Fuel Vehicle
The Vision Tokyo is 4803mm long and 1600mm high with a mammoth width of 2100mm. It has a large single kerbside door which opens upwards on two sturdy hinges and comes to rest parallel to the roof.
The automobile has extensively used blue colour for its exteriors including at grille and wheels. The vehicle is provided with 'deep machine learning' and smart predictive engine processes. The four wheeler can be driven manually too by releasing the seat facing in the direction of travel from the front of the couch.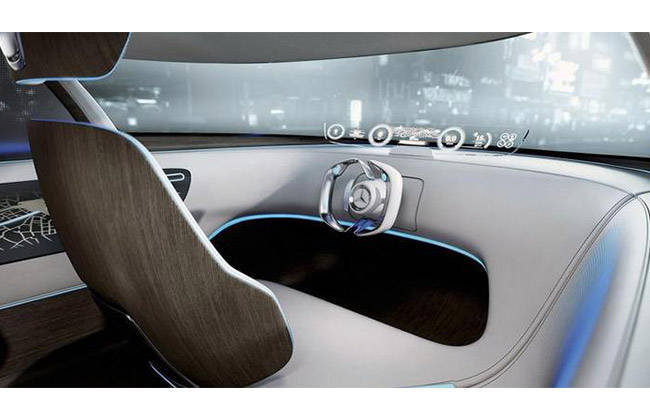 Also Read: #2015TokyoMotorShowLive : Cars That are Making Their Way to Tokyo Motor Show
Conventional seats are forbidden and a couch is placed instead, which can accommodate up to five people. The automobile finds extensive use of latest electronics and multimedia devices with various displays projected as a 3-D hologram within the interior space.
Details of the layout and output remain are still under the cover, although it is highly expected that the vehicle can run for around 609 miles when fully charged.
The Vision Tokyo comes in the line of recently design-based concept cars showcased by Mercedes-Benz in recent years like Vision Ener-G-Force, AMG Vision Gran Turismo and G-Code.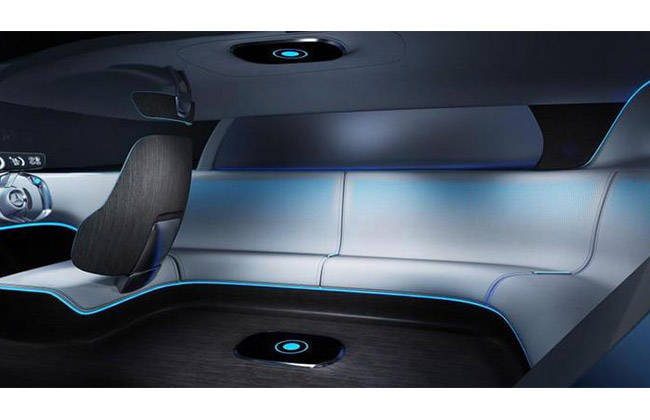 Recommended For You: 2015TokyoMotorShowLive: Suzuki Ignis Makes World Premier!
Source : CarDekho