On the 2nd day, Vishnu Prasad won two races in the 3rd round of the 17th JK Tyre Racing championship at the Buddh International Circuit, Greater Noida. The racing driver, who had suffered on Saturday, was back on roll and overtook the pole-sitter and Race 1 winner Akhil Rabindra, early in the race before stamping his class to win in the morning.
Speaking over his victory, Vishnu said "I am trying to make my mark. Money is a big factor which prevents me from going abroad so I want to win here and impress upon sponsors to further my career."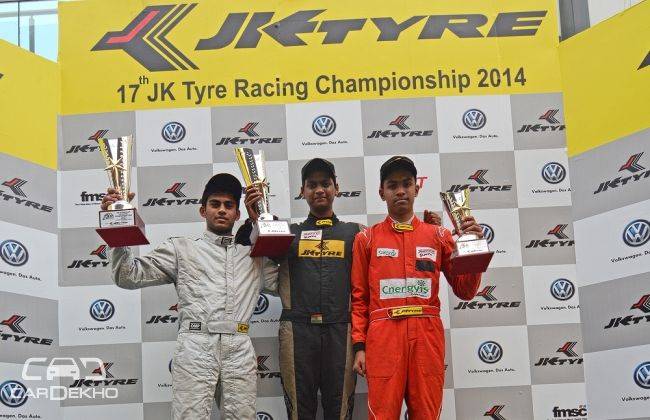 Despite getting a good start in the FB02 race, Rabindra fell behind midway through before fast-pacing Vishnu caught up with those ahead and pushed to the front. He clocked 22 minutes 00.295 seconds to win the race ahead of Mumbai's Rahil Noorani, who was home in 22:14.946. Rabindra ended third with a timing of 22:18.461. Whereas in the third race of the FB02 category, Vishnu raced ahead of Rabindra and maintained distance to eventually register a victory by a difference of 7.454 seconds. While, Ananth Shanmugam ultimately finished third.
Vishnu has been adjusting to three different cockpits this season, and aims to become the champion racing driver in the domestic circuit with three crowns. He has been driving in the JK Racing India Series, Formula LGB4 and the Senior Max Category in the JK Tyre –FMSCI National Rotax Max Karting Championship and competes for title in all the championships.
Source : CarDekho