McLaren Racing Limited(McLaren Honda) has revealed MP4-X concept - an interpretation of how future Formula One cars might look like. The closed-cockpit futuristic rececar has been designed to harness alternative power sources and the chassis can be altered to adapt different aerodynamic demands. Also, the car has an ability to communicate through several ways in the event of a failure or a problem.
Its closed cockpit is equipped with a head-up display that provides all the crucial race information to the driver such as the positions of the closest rivals, flag and caution data, as well as the location of the accident, if there's any. Not just this, the car features a brain synaptic control system that monitors the electrical signals in the driver's brain to control the vehicle's systems.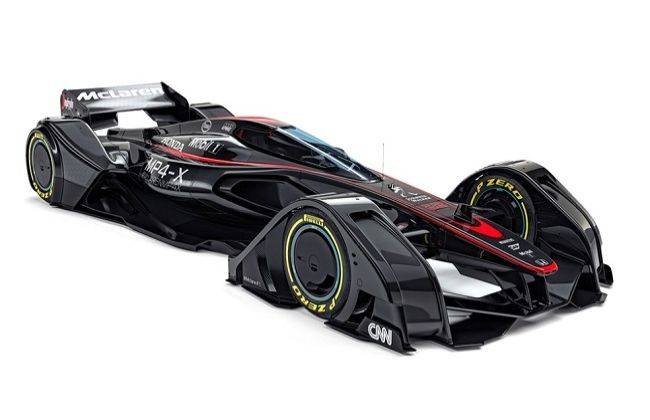 "With the futuristic McLaren MP4-X concept racecar, we wanted to peer into the future and imagine the art of the possible," McLaren brand director John Allert said in a statement. "We have combined a number of F1's key ingredients—speed, excitement and performance, with the sport's emerging narratives—such as enclosed cockpits to enhance driver safety, and hybrid power technologies.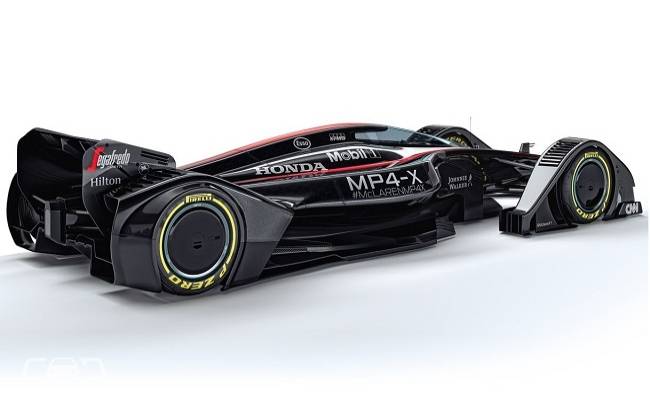 The powertrain innovations for the MP4-X includes inductive coupling built into the track to help charge up the 'thin batteries' that would be integrated into the vehicle's crash structure, instead of being a single unit. Also, solar cells have been integrated with the chassis.
The MP4-X concept is primarily the work of McLaren Applied Technologies, an arm of McLaren that's involved in producing advanced solutions for several industries including healthcare, transport and energy.
Also Read: Ferrari opens new dealership in Mumbai Volvo S90 Vivid Image Gallery
Source : CarDekho