Ahead of its official debut at the forthcoming Geneva Motor Show, a video of Audi's bold and beautiful Prologue Avant Concept has been released. An evolution of previous Prologue concepts, the practical model previews a potential rival to the Mercedes-Benz CLS Shooting Brake.
Beyond the redesigned shape and the addition of two extra doors, there is hardly any other major change in this third Prologue concept. While some minor tweaks such as sportier front bumper featuring a new splitter, redesigned grille, LED daytime running lights and revised air intakes differentiates this Avant version from the previous Prologue concepts. Though the overall design remains the same and flaunts Audi's new styling language, crafted by the design chief- Marc Lichte.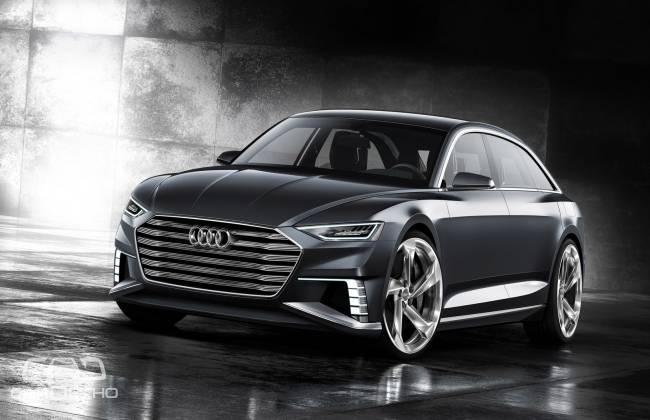 Another important change made to the Prologue Avant is the powertrain. The first Prologue concept in the coupe form had a 605 bhp-4.0-litre TFSI V-8, the second Prologue coupe, one with the autonomous capability, came with a hybrid tech to the same V-8, rated at 667 bhp. While this third and the most latest one features a diesel-based plug-in hybrid setup, similar to the one set to debut in the new Q7 e-tron Quattro. The 3.0-litre TDi engine works in collaboration with an electric motor and its combined output has been dialed up to 455 horsepower. The mill is mated to eight-speed Tiptronic automatic transmission.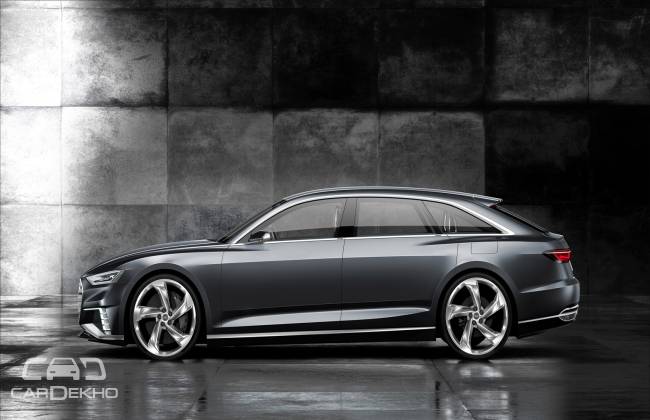 At 16.7 ft. in length, 6.5 ft in width and 4.6 ft in height, the Prologue Avant is marginally ahead of the coupe concept. Though its wheelbase remains unchanged at 10 feet and all three Prologues ride on 22-inch wheels. It boasts 20-inch carbon ceramic discs and drive is to all four wheels via a quattro permanent all-wheel-drive system.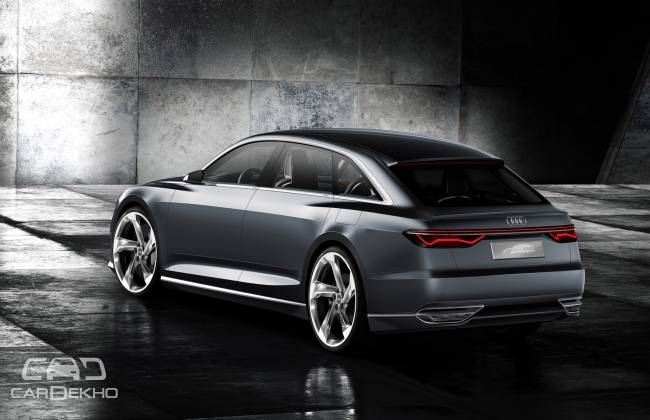 Source : CarDekho