Valeo, a multinational automotive supplier based in France announced the results of its international innovation contest. In this contest, Valeo invites students from all around the world to design a product or system that will create smarter, more intuitive cars by 2030. The second edition of this contest witnessed a rise of 40% in participation with 1,324 teams from 89 countries. Valeo experts examined a large number of projects, primarily in the field of driving assistance systems, autonomous driving and safety.
On October 14, the three winning teams were selected by a jury which was chaired by Valeo Chief Executive Officer, Jacques Aschenbroich and other consisted of other eminent figures from the world of science as well as members of the Valeo group. First prize
Chinese team "Falcon View" from Peking University.
Model: They came up with a new way for autonomous cars to detect their surroundings. Instead of using lasers, the team built a cheaper wheel-based system, using a camera. Two teams tied for second place:
Indian team "M.A.D", from Sri Aurobindo International Center of Education in Pondicherry,
Model: They created a connected system reinforcing traffic safety. Based on satellite navigation, this advanced collision warning system alerts drivers, in real time, from potentially dangerous conditions.
German team "Auto Gen Z", from Saarland University
Model: They developed a connected system, reinforcing traffic safety. This alternative system effectively combines the three mirrors in a car into a single widescreen display.
The winning team was awarded a cash prize of €100,000 while the second teams took home €10,000 each.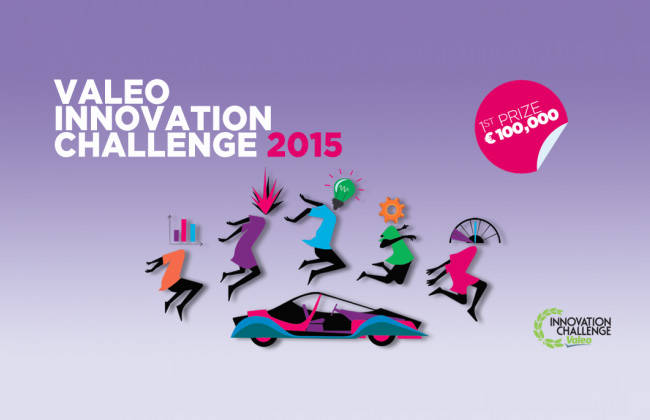 At the end of the award ceremony, Valeo kicked off the third annual Innovation Challenge, which will serve to recognize not only technological innovation, but also ideas for using cars in new ways. A cash prize of €100,000 will be awarded to the winner of each category. Students across all disciplines can sign up now on the contest's dedicated website.
Toyota India Organizes 2nd edition of 'National Sales Skill Contest'