2015 Figo and its compact sedan will stir-up their respective spaces, while for the next-gen Endeavour - Toyota Fortuner beware. And can we get the Fiesta sedan with an EcoBoost engine?
The American automaker is prepping up for a major next year, a lot will happen for Ford in 2015. By next year, Ford India would be nearly two decades old and in its entire journey, almost every time the company breathed on one product solely. Initially it was Ikon, then the Fiesta, Figo - their first hatch in the country and now its the EcoSport. Their one of the longest running nameplate - Endeavour (since 2003) has created its own niche and stood alongside every car mentioned above in their heydays.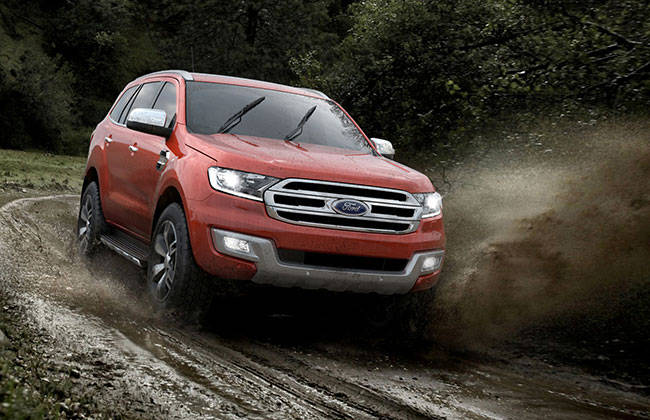 Things are about to change, looks like Blue Oval company is now more concerned towards India than before. Starting next year, Ford India will open their second plant in the country which will manifold the production of engines and vehicles annually. And three launches are in-pipeline - 2015 Endeavour, 2015 Figo and Figo based compact sedan (concept shown at 2014 Auto Expo). 2015 Ford Endeavour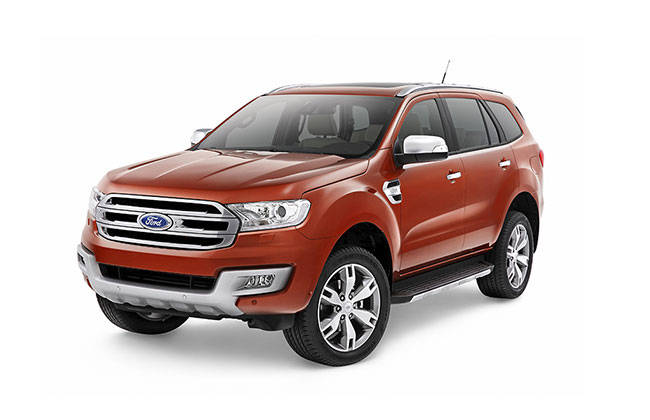 Ford has recently showcased the next-gen Endeavour in China, the SUV will go sale in nine countries starting next year, don't worry India is in it! This will replace the aging Endeavour and will be an apt rival for Santa-Fe, Fortuner, Pajero Sports. Coming with new engines, transmission, better interiors and true American SUV exteriors.
Know more about - 2015 Ford Endeavour 2015 Figo and Compact Sedan
Ford India will also update its debutant hatchback in the country - Figo sometime next year. The next-gen India bound hatchback recently went on to sale in Brazil (Brazil boost similar market sentiments) and they have sold more than 30,000 units in mere two months. Speaking of the 2015-duo, both the cars will replace the Classic and Figo and boast Ford's Kinetic 2.0 design, Fiesta-esque interiors and ride on new chassis. There are new engines coming in for the two- both in petrol and diesel.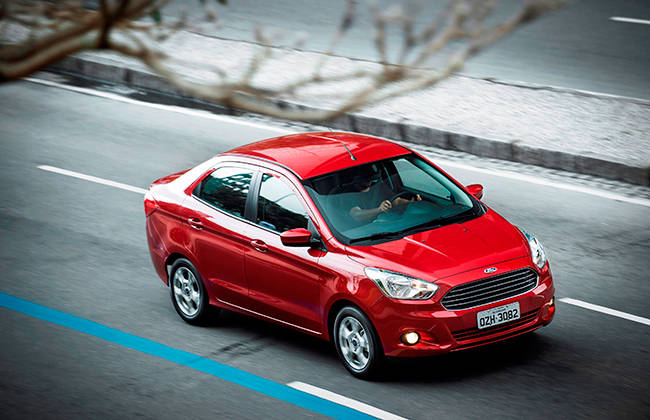 on - 2015 Ford Figo and Figo compact sedan 1.0-liter EcoBoost powered Fiesta?
Ford did not launch the current Fiesta facelift with an diesel engine which hints for a future petrol variant, since previous Fiesta used to come with a 1.5-liter Ti-VCT petrol. Moreover, petrol sedans are again getting popular as price of the dearer fuel is on a slide. Internationally, Fiesta is offered with the 1.0-liter turbocharged EcoBoost (which powers the EcoSport here). Speaking in this context, Ford might launch the Fiesta equipped with turbo petrol 1.0-liter EcoBoost from their upcoming plant. Finger crossed!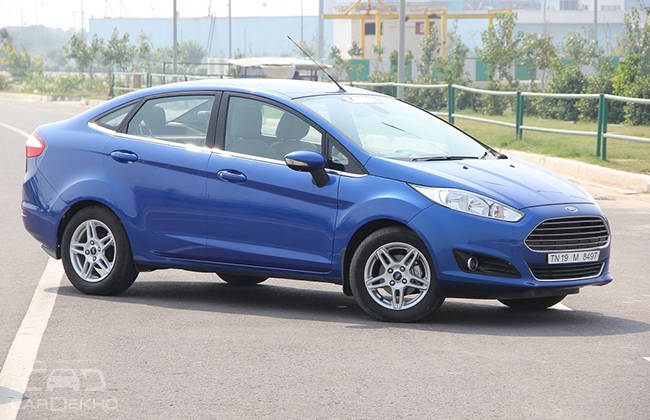 Source : CarDekho