With this month ending, we have come across a few reasons to look forward to the coming October. Next month will see its fair share of launches, as October marks the commencement of festive season. Various manufacturers have lined up their launches for the next month, including two of the most anticipated offerings by the country's largest automaker, Maruti.
Maruti Baleno
This model will mark Maruti's entry into the premium hatchback segment. The all new Baleno will be sold out of Maruti's premium Nexa dealerships. The car comes with a 1.3 liter diesel engine that will be offered with the Maruti's mild-hybrid technology, which was seen first in the Ciaz. The engine will be capable of producing around 88bhp and 200Nm of torque. Baleno is expected to be launched on 26th October and might come at a starting price of Rs 5.5 lacs.
Also Check Out: Leaked: Ertiga Facelift Variants and Features Details
2) Ertiga Facelift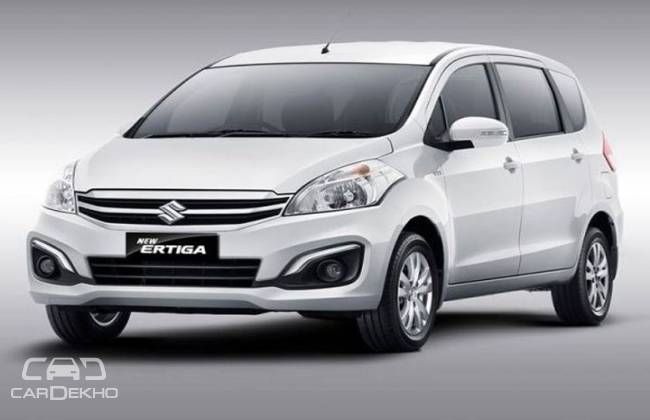 Maruti has bestowed this particular midlife facelift with updates that are not just skin deep. Under the hood, Ertiga facelift will feature refinements that will improve it's fuel economy. The diesel Ertiga is expected to deliver a fuel-efficiency of 25.2kmpl and the petrol variants are expected to follow in its footsteps and offer an improved fuel efficiency as well. The car will also feature a SmartPlay infotainment system. Ertiga is expected to be launched on 10th October and will be priced at around Rs 6 lacs.
3) Abarth Punto Evo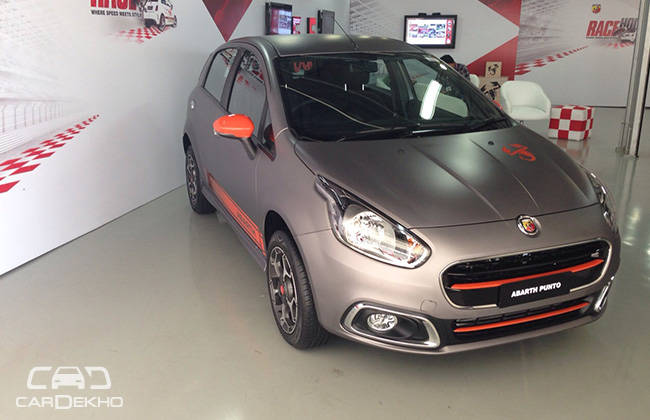 Fiat is all set to launch it's souped up hatchback, the Abarth Punto Evo with a 1.4 liter Linea derived engine. The power-plant has been tweaked to deliver a whopping 145bhp. The car will feature Abarth's trademark Scorpion badging and 16 inch scorpion sting alloy wheels. This hot hatch is expected to be a future class-leader and will probably be priced at Rs 8.5 lacs.
Also Check out: Leaked: Acceleration and Mileage Specifications Of Abarth Punto
4) Chevrolet Trailblazer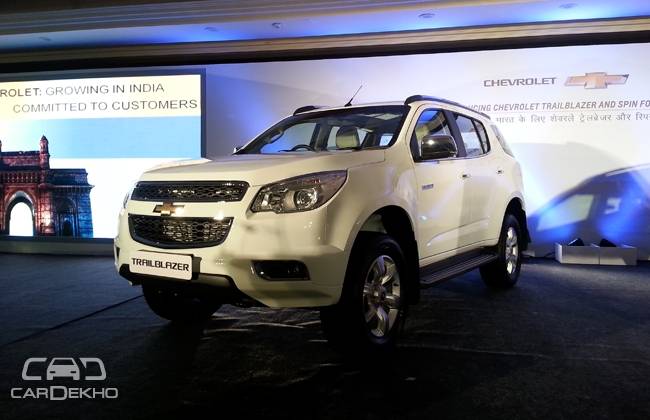 Early in August, we spied a test mule of Chevrolet's upcoming offering, Trailblazer making its rounds around Jaipur during a road test. The car will offer a class leading power output and ground clearance of 200bhp and 241mm respectively. Trailblazer will also produce 500Nm of torque, a segment best. The premium SUV is expected to be launched in early October and will come to India as a CBU. The car will rival Toyota's Fortuner and is considerably longer in length, albeit shorter in height as compared to the Japanese SUV. The car will only come with an automatic transmission and in 4X2 version. Trailblazer is expected to set you back Rs. 25 lacs.
5) Audi Q7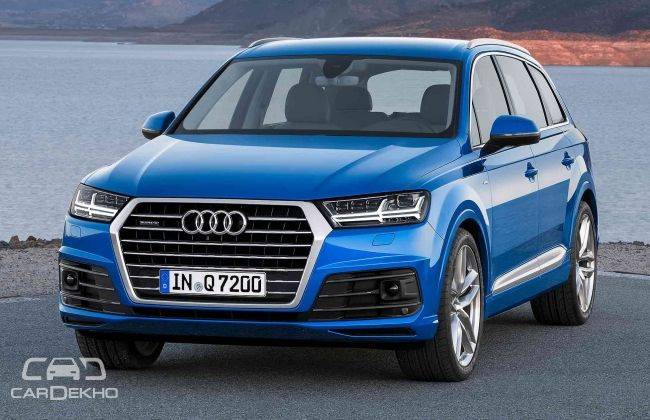 Last but not the least, as a treat for the resourceful, performance-oriented automotive enthusiasts out there, Audi is launching its all new Q7. The car will come with a 3.0 liter V6 motor, which will be mated to an 8-speed automatic transmission. The engine will deliver 272 bhp of power and 600Nm of torque. The car will also feature Audi's Quattro AWD system and will be priced at around 75 lacs.
Also Check Out: 2017 Audi Q5 Spy Shots
Video: