After years of going solo, the Mahindra Reva e2o finally ended its lonely streak with the launch of the e-Verito. It looks like Mahindra wants to speed up the slew of new EV launches, and a senior executive from the company has revealed that two new products will be launched by the end of 2016.
Speaking at the 2nd National Workshop & Exhibition on FAME India, Pawan Sachdeva, Mahindra Reva's senior general manager, stated that Mahindra sees a huge opportunity in the electric vehicle space. The electric car segment is still in a seminal stage in India and it accounts for a very small share of automotive sales. How small you ask? In the fiscal year 2015, only 753 pure electric vehicles were sold in India, compared to 1,76,627 units in China and 1,15,262 units in the USA, as per the report by ET Auto.
While such numbers are hardly motivating, Mahindra is looking to take advantage of the situation and build its reputation as a zero emission car maker before any competing brands can take advantage. The addition of two new models will give the segment's small share of customers more options to choose from, not to mention, show potential buyers that Mahindra is serious about EVs.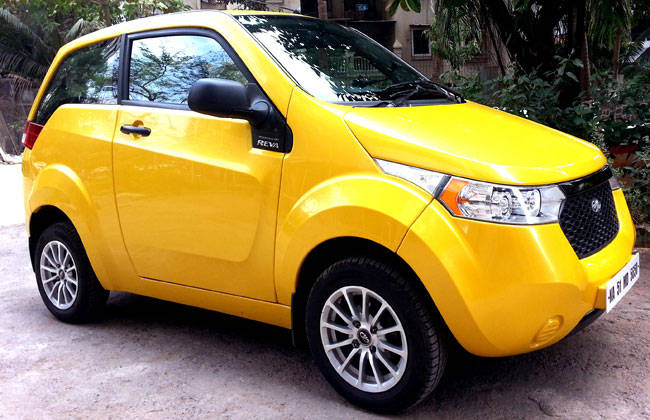 "India needs to look at incentives for electric and hybrids again. In China, almost half of the cost of the green vehicle was incentivised. Even though it need not be that high here, but it certainly has to be higher than what it is," said Sachdeva. Electric cars in India face 3 primary obstacles – the car's price, the travel range limitation of EVs, and the lack of a proper charging infrastructure, even in Tier I cities like Delhi and Mumbai.
Manufacturers are working on the improvement of battery capacities, but while carmakers and the government have to function together to setup the charging network, the administration will have to motivate motorists to opt for zero-emission cars by putting them under a more lenient tax structure.
Source : CarDekho