In terms of global sales Toyota, the Japanese carmaker has kept its lead over the German manufacturer Volkswagen and American auto giant General Motors. Toyota Motor Corp said that it had sold 7.615 million vehicles around the world, up nearly 2.8 per cent from the previous year. Toyota also finished first last year with a record sales of 9.98 million units while General Motors finished second followed by Volkswagen AG at third position.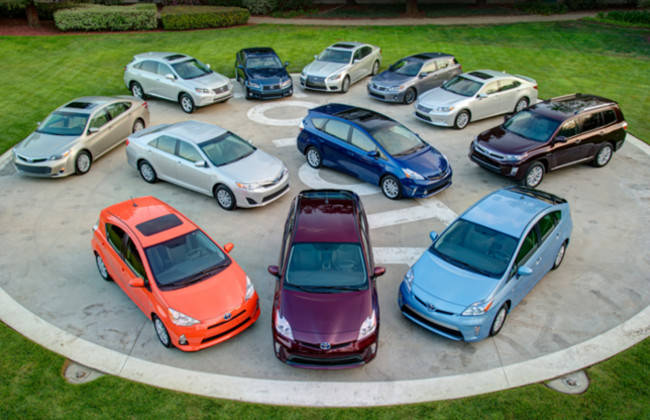 Further for the second spot, Volkswagen barely edging GM with the sales of 7.4 million vehicles from January to September as compared to 7.37 million from the Detroit based automaker. Toyota, pumping hard on the sales to create a record in automobile industry, is projecting its annual sales stand at 10.2 million units.
An interesting fun fact for our readers- in terms of global sales, General Motors stayed on the top spot for more than 7 decades (77 years to be exact!) before losing the title to Toyota in 2008. Even after issuing 30 million recalls over faulty parts, GM has maintained its strong presence in the automobile industry globally.
President Akio Toyoda told shareholders that the company was "advancing into uncharted territory" in the annual report. The company recently crossed 7 million unit mark for hybrid sales in the first nine months of the on-going year. Currently, the manufacturer sells one plug-in hybrid and 27 hybrid models in more than 90 countries across the globe.
Source : CarDekho