New GD engine clan; Fortuner to be powered by a 2.8-liter unit while Innova will get a 2.4-liter, both the engines will be better in terms of efficiency and performance compared to current powertrains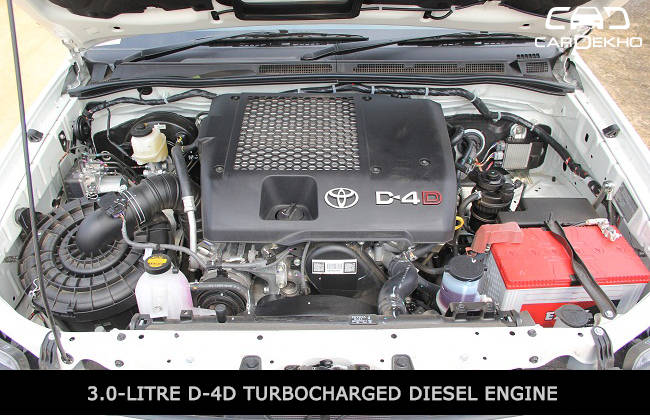 Toyota has revealed new 'GD' family of diesel engines at the 2015 36th International Vienna Motor Symposium in Austria which will go in 2016 Toyota Fortuner, Innova, and Hilux pick-up. The new 'GD' range will replace the current 'KD' family of engines, which are powering Innova and Fortuner in the country.
The new 'GD' family, like the current 'KD' series, will have two engine options - 2.8-liter and 2.4-liter turbocharged intercooled four-cylinder motors; known by the codes of 1GD-FTV and 2GD-FTV respectively. These code names are similar to the current ones, 3.0-liter which powers the Fortuner has - 1KD-FTV and 2.5-liter which powered both Innova and Fortuner has 2KD-FTV. Moreover, fuel efficiency is not the strong suits of the current KD series oil burners, at least for the Innova if not for the Fortuner. Now, Toyota promises both the engines offer 'ESTEC' (Economy with Superior Thermal Efficient Combustion) tech; expect improved efficiency. The current five-speed manual and automatics will also be replaced by six-speeders!
Speaking of the specs, the bigger block that will pull the Fortuner extracts 177 hp and 450 Nm of peak torque. While the 2.4-liter motor musters 160 bhp and 400 Nm. These are the maximum rated figures and could vary from market to market!
See: New Fortuner's Interiors
Source : Toyota Fortuner price - Toyota Reveals New Fortuner and Innova Engines!