Toyota Motor Corporation is the world's top seller hybrid and eco-friendly car maker, and is working aggressively on increasing its hybrid portfolio. Moreover, the cumulative sales of the "Prius" gasoline-electric hybrid vehicle has crossed the 3 million mark globally.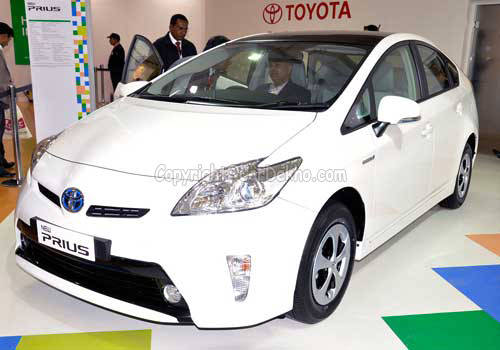 Prius was first launched in 1997, and it was the world's first mass-produced hybrid passenger car. In 2003, TMC brought the second generation of Prius, followed by the third generation in 2009. From the first to third generation, TMC greatly reduced the cost of the hybrid system by two-thirds and increased fuel efficiency from 28 km/L to 38 km/L. In addition, TMC applied for 1,261 patents relating to the third-generation Prius, achieving progress worthy of the Prius name (derived from a Latin word meaning "to go before").
Since the launch of the first-generation Prius, TMC has positioned hybrid technology as a core technology, which is required to develop various types of environment-friendly vehicles. The company has placed emphasis on the development and production of core components such as motors, inverters, batteries and electronic control units (ECUs), giving rise to substantial investment in Japan.
Toyota Prius is also available in the Indian car market, and the company aims to expand its hybrid portfolio for the Indian buyers. It is studying the India's market to launch new hybrid vehicles. The Japanese auto maker plans to launch new hybrid vehicles in near future, after evaluating the market and the sales of its only hybrid model 'Prius' in India. We all know that hybrid or electric vehicles will be the future passenger cars to run on the Indian roads.
Source : CarDekho - Toyota Prius - Toyota Prius crosses 3-million sales mark globally