Toyota's Motomachi plant in Japan, the place that gave birth to the legendary Lexus LFA supercar, will soon start rolling out brand's recently-unveiled Hydrogen-powered Mirai fuel cell vehicle. The news came out of the mouth of Toyota's Sales Exec, Masamoto Maekawa. Apart from production commencement, he also revealed that the production will only be restricted to just 700 units in the car's first year, while over a period of one year, Lexus had built 500 LFAs at the same plant.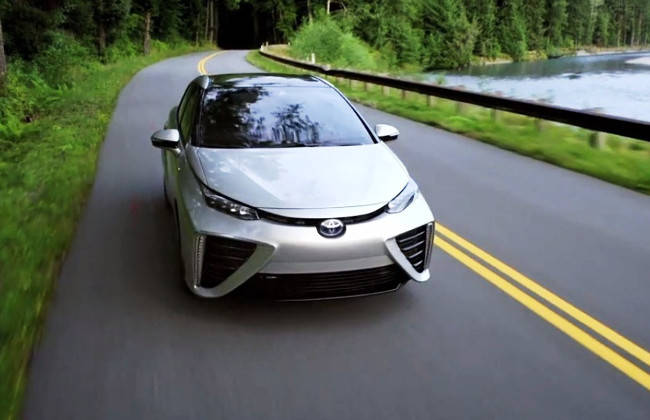 One of the most prominent reasons of choosing Motomachi plant is that Mirai is also technically complex as the LFA and needs a lot of hands-on work rather than highly-automated processes common to company's other manufacturing units. This much attention to detailing means production obviously needs to be limited.
In reference to this, Maekawa explained, "Each unit is carefully built with utmost care, so therefore the production volume might be limited."
Inadequate hydrogen refueling infrastructure is also a reason behind the limited-make decision. To help spur this on, Toyota is teaming up with local firms in several parts of the world, to build hydrogen refueling stations along busy corridors.
https://images.cardekho.com/images/carNewsimages/carnews/toyota/Toyota-Mirai-04.jpg
Before coming to the decision of Mirai's manufacturing here, Toyota had earlier looked at other utilities for the plant. One possibly was to use it to building carbon fiber components for various Toyota as well as Lexus models. The Japanese carmaker also briefly used the plant to manufacture a limited number of carbon fiber bicycles.
Source : CarDekho