Toyota's car of the future with hydrogen fuel cell, Toyota Mirai, will be launched tomorrow officially. The company's President, Mr. Akio Toyoda announced name of fuel cell sedan in a video giving a glimpse of the car and its development. Toyota Mirai can travel up to 300 miles on a single tank of hydrogen, refuel in less than five minutes and emits only water vapor. Toyota will introduce the Mirai in United States in 2016 and will collaborate with Air Liquide to develop and supply a phased network of 12 state-of-the-art hydrogen stations targeted for New York, New Jersey, Massachusetts, Connecticut, and Rhode Island.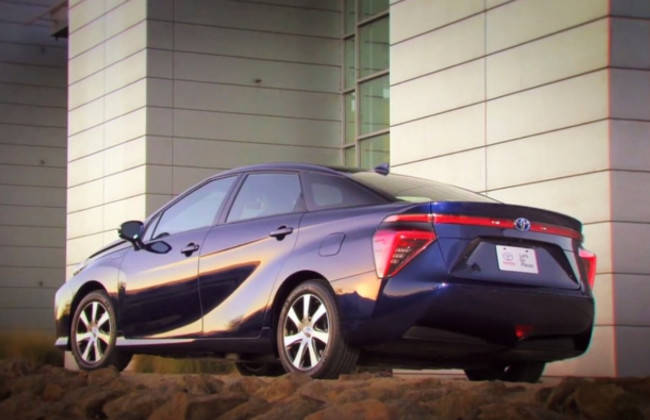 Talking more about the car in the video, Mr. Toyoda said "We believe that behind the wheel of the Mirai, we can go places we have never been, to a world that is better, in a car that is better. For us, this isn't just another car. This is an opportunity – an opportunity to really make a difference. And making a difference is what Toyota is all about. The future has arrived. And it's called Mirai."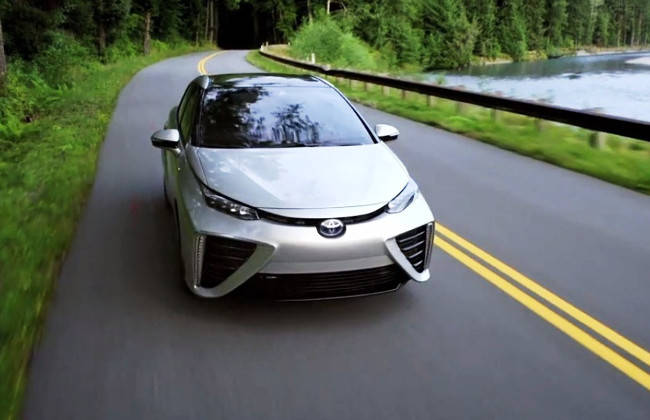 Toyota has named the new car as Mirai, which means "future" in Japanese. The Mirai has undergone millions of miles testing on the tracks and 10 years of testing on public roads in extreme conditions.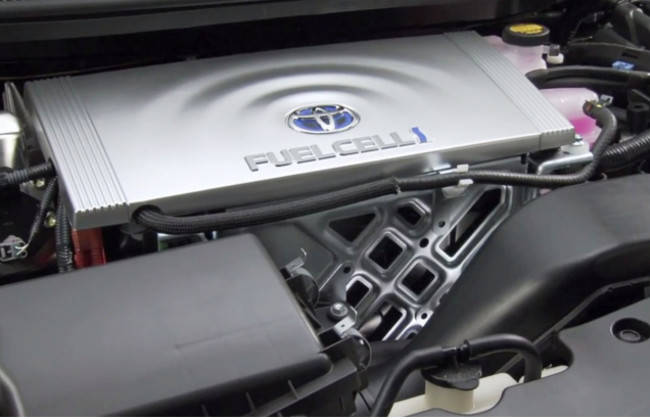 "Toyota's vision of a hydrogen society is not just about building a great car, but ensuring accessible, reliable and convenient refueling for our customers," said Toyota North America CEO Jim Lentz. "I am happy to announce that this vision will expand beyond the borders of California and give customers the opportunity to join the fuel cell movement."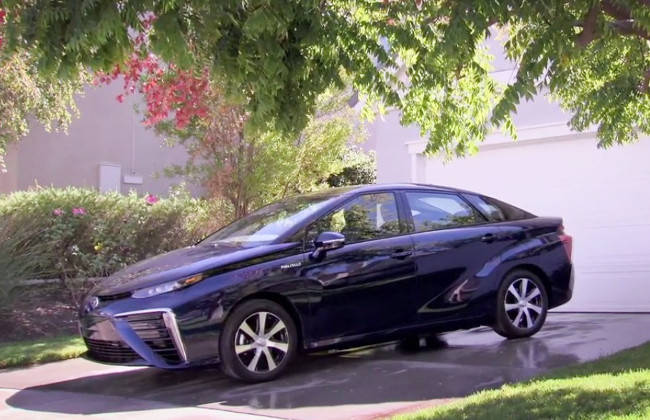 The Mirai features hydrogen fuel tanks, an electric motor, a fuel cell stack, a small battery and a power control unit. Compressed hydrogen gas is fed into the fuel cell stack where it combines with oxygen and moves through the fuel cell stack. This creates a chemical reaction and produces electricity to power the vehicle.
Source : CarDekho