It appears as if Toyota India is paying its final respects to the Innova, as the Japanese manufacturer has decided to end the production of our beloved MPV. This could have been done in order to prepare the plant to manufacture the Crysta, the all-new Innova. Crysta made its Indian debut at the 2016 Auto Expo. As per reports in the automotive space, a few pictures of the said farewell ceremony have surfaced online, showing several plant operatives bidding adieu to what seems like the final production car.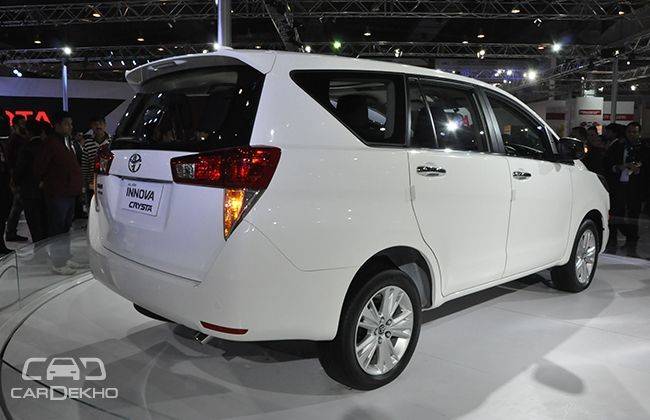 The current gen Innova and the next generation Crysta, although the two are very different cars, share the same form factor. The Crysta is longer, looks better, has a bigger engine and feels a lot more premium on the inside. But all this is expected to reflect in the price of the MPV. While the current generation Innova tops off around the Rs. 17 lac mark, the Crysta is expected to exceed the Rs. 20 lac marker. This is not bad news since, even after the escalated price, the Crysta is likely to be good value for money.
:
Under the hood, while the current Innova packs a 2.5-litre engine, the Crysta has a 2.4-litre 2GD FTV four-cylinder diesel engine as standard and a 2.8-litre mill with the top-end variant. The more powerful Z variant was showcased at the event, and it just might be introduced in India. The 2.4-litre variant will have 142bhp of power along with 342Nm of torque. The mileage of this mill is expected to be around 14–16kmpl. Transmission will be a 5-speed manual and a 6-speed automatic, with sequential shaft and cruise control.
The current generation Innova drives like a charm and, with the updated engine lineup, the experience is only going to get better. The Crysta will be more impressive to drive, especially the 2.8-litre variant which is expected to pack a lot of punch for the occasional street light drags.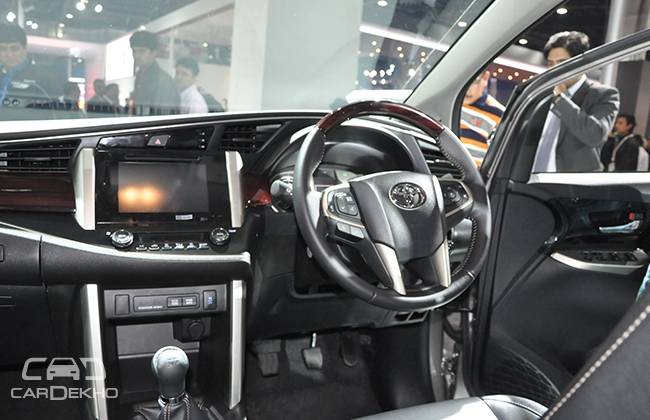 Also, the new Innova Crysta will come feature-packed with gizmos like leather interiors, power-adjustable driver seat, easy close boot gate, a 7-inch touchscreen infotainment with navigation, ambient lighting, automatic climate control with rear auto cooler and smart entry with push button start, among others.
Whether or not the Innova will maintain its earlier place among its rivals will be decided after the prices are declared. If priced similarly, the Innova Crysta will continue to challenge the likes of the Lodgy and Mobilio, and some other family-friendly seven-seater SUVs like XUV500.
Watch Showcase Video of Toyota Innova Crysta
Also Read: Innova Crysta Receives a 4-Star ASEAN-NCAP Rating
Source : CarDekho