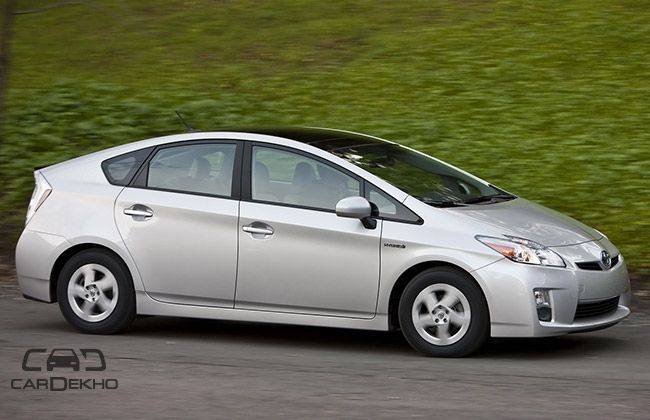 We reported yesterday that Toyota Motor might recall some units of the Prius from the Indian auto market. It has indeed recalled 170 units of the hybrid Prius in the country as a part of its global recall of 1.43 million vehicles – just a precautionary step to potentially defective airbags, it said in a statement.
The statement further read that the Japanese automaker began the voluntary recall from June 29, 2016, for the inspection and installation of the inflator retention brackets of the possibly faulty side curtain airbags. Recent versions of the car are not affected by this recall, which only includes the vehicles manufactured between November 2009 and April 2012.
The Indian subsidiary, Toyota Kirloskar Motor (TKM) said, "There are no reported failures of the affected part or any aggravations thereon in India till date. This voluntary recall campaign is being done by TKM in order to fulfil Toyota's commitment to customer satisfaction."
Recently, most Japanese automakers have had to recall their vehicles over the Takata airbags issue. However, this recall is not linked to Takata Corp. Besides the recall of 1.43 million units for possible defective airbag inflators, Toyota has also recalled 2.87 million vehicles for faulty fuel emissions controls.
Recalls have become more frequent these days with Indian automakers like Maruti and Mahindra also joining the bandwagon. Such recalls are a good way to gain consumers' trust; however, an overdose can backfire as well, since buyers might start thinking that a particular carmaker has quality issues and there's no proper quality control mechanism to fix issues in the first place.
Besides the hybrid Prius, Toyota is globally recalling the Prius Plug-in and the Lexus CT200h manufactured between October 2008 and April 2012.
Source : CarDekho