With the all-new Innova Crysta now here, does it still make sense to buy the Fortuner unless you want a 4x4 transmission?
The Innova and Fortuner duo has been one of Toyota's biggest sales drivers in India. While the Fortuner has offered the brute stance and capabilities of an SUV with the Japanese automaker's almost bullet-proof reliability, the launch of the Innova Crysta does change the situation a good deal. Toyota's new MPV offers a big list of features, all-new engines along with a more radical design, and while it doesn't offer a 4x4 transmission, it does make us wonder – is the Fortuner 4x2 worth considering anymore? Let's look at the facts.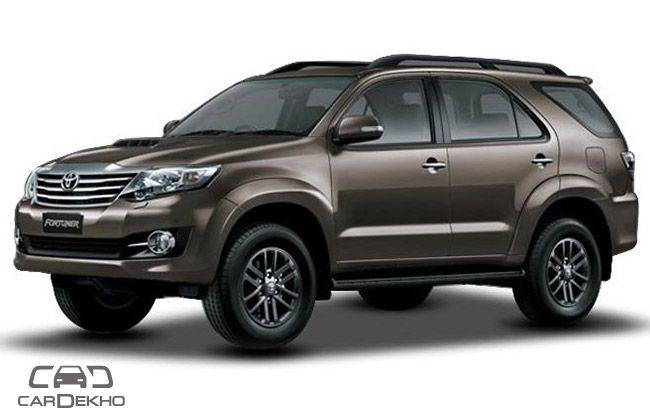 The Price
Straight off the bat, the Innova Crysta has the Fortuner beat. Prices for the MPV start at Rs 13.84 lakh, while the Fortuner 4x2 manual (the most affordable variant) is priced at Rs 25.09 lakh (both prices ex-showroom Mumbai). That's a massive gap of over Rs 11 lakh!
Sure, the cheapest Fortuner comes with more equipment than the base Innova Crysta, but even the latter's fully-loaded (ZX automatic) variant costs Rs 20.78 lakh, which is still over 4 lakh less than the Fortuner. So for a LOT less money, you can get the Innova Crysta with an automatic gearbox and incidentally, a more powerful engine too!
The Features
We Indians absolutely love a big feature list and while the old Innova didn't offer much in this department, the Crysta makes up for it. Available goodies include an eco/power drive mode selector, day-time running LEDs, ambient lighting, a 4.2-inch multi-information display (MID), a cooled upper glovebox, a 7-inch touchscreen infotainment system (with Bluetooth, USB, AUX and navigation), an 8-way power adjustable driver seat, smart-key, push button starter and a total of seven airbags!
In comparison, the Fortuner offers only two airbags, irrespective of what variant you choose, with other features including a 6-way power adjustable driver seat, steering mounted controls, and a touchscreen infotainment system with Bluetooth, USB, AUX and navigation with voice recognition.
For the price of the Fortuner, you can buy an Innova Crysta and a small hatchback, yet, the two-wheel drive version of the sports utility vehicle offers no unique feature over its MPV counterpart.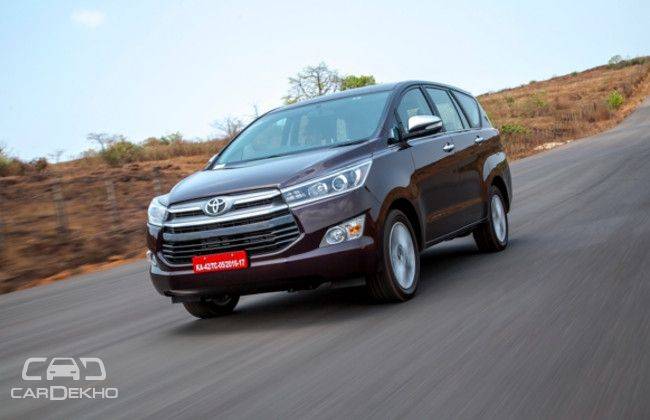 The Overall Packaging
Let's be honest here. Like the Innova, the Fortuner too commands a great resale value. However, the SUV has been in our market since 2009 and for an SUV that costs nearly Rs 30 lakh on-road, its interior quality is average at best while the gear lever and steering aren't light to use either. Even the touchscreen doesn't feel premium and the bumpy ride quality still hasn't been fixed.
The Crysta offers better ride quality, more gizmos and up to date technology, premium interiors and more flexibility with both seven and eight seater configurations, all in a newer, but more affordable package.
So, who should buy a Fortuner?
There are now primarily four reasons to buy the soon to be replaced Fortuner:
- You plan to go off-road and want a capable and reliable machine for the job. In that case, the Fortuner offers a 4x4 transmission which can be bought with an automatic or manual gearbox.
- You like the look, road presence and appeal of an SUV and don't want an MPV.
- You want the performance that the Innova Crysta's 2.8-litre engine offers, but with a manual gearbox.
- You want to own a Fortuner, but want to buy it before the new, more expensive version is launched.
If you are still considering buying the Fortuner, but want to know how it fares against the Ford Endeavour, click here to clear those doubts!
Source : CarDekho