Toyota Motor Corporation has passed the 7 million unit mark for hybrid sales in the first nine months of the on-going year. Currently, the manufacturer sells one plug-in hybrid and 27 hybrid models in more than 90 countries across the globe. And United States being the biggest market for hybrids, accounts for about 70 percent of the total sales.
"Hitting the 7 million mark represents our customers' recognition of the benefits of Toyota and Lexus hybrid vehicles," said Bob Carter, Toyota senior vice president of automotive operations. "The appeal of excellent fuel economy, driving dynamics and the quality of our vehicles combined with our dealers' dedication to customer service makes Toyota the undeniable leader in hybrid technology."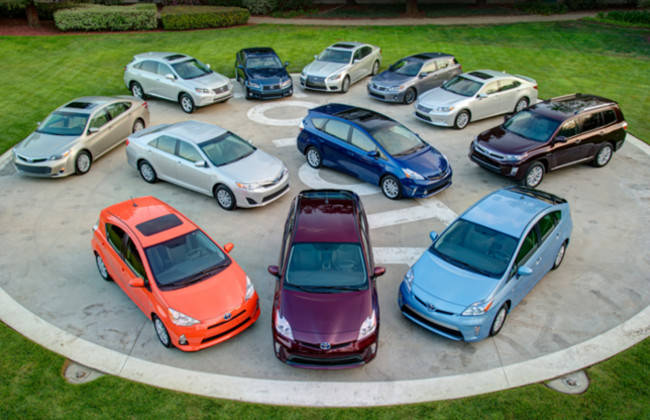 According to the company, hybrid vehicles have resulted in approximately 49 million fewer tons of CO2 emissions till date. It has also saved 4.75B gallons of gasoline than would have been emitted or used by gasoline-powered vehicles of similar size and driving performance.
The Japanese manufacturer plans to continue expanding its hybrid lineup and increase the number of countries and regions where it sells hybrid vehicles. Including the models launched this year, the Japanese manufacturer will introduce a total of 15 new hybrids globally through 2015. Hybrids launched this year comprises of Lexus Voxy and Noah Hybrid, which was introduced in Japan only, and the Lexus NX 300h. And this month will witness the launch of Lexus RC 300h.
Source : CarDekho