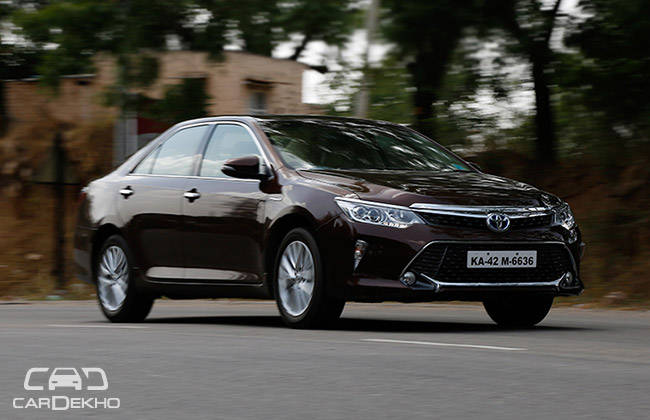 It seems the hue over the future of diesel cars in New Delhi has brought some relief, certainty for the hybrid vehicles. Following the price slash for the Maruti Ertiga and the Ciaz, it is now the Toyota Camry Hybrid which is cheaper by Rs 2.3 lakh in the capital.
The slash is the result of the Delhi Government's drastic reduction of excise duty on hybrid and electric cars from twenty four to 12.5 per cent. After the cut, the electric fused variant of the Camry will cost Rs 30.9 lakh (ex-showroom, Delhi). It is approx. Rs 60,000 costlier than the petrol variant now (compared to approx. INR three lakh before) and therefore, customers are more likely to opt for the hybrid variant. Even before this price slash, a whooping ninety two per cent of the Camrys sold were in their hybrid avatar.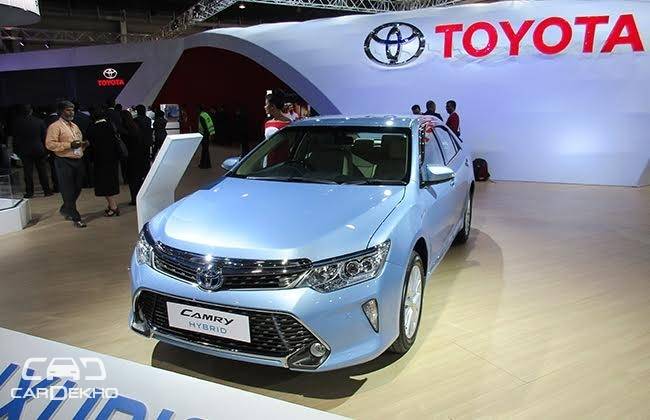 Hybrid vehicles are also exempted from the odd-even rule. Recently Toyota has observed a massive spurt in the sales of the Camry hybrid, courtesy the alternate day rule. Prior to the odd-even the carmaker would sell forty units of the Camry over the duration of a month, but now the number has climbed up to hundred units a month. At such a time, this price slash will further enhance the prospects of the car.
While the Supreme Court of India has banned registration of diesel vehicles with the engine capacity of 2,000cc and above, the Delhi government has introduced the odd-even rule on its part to tackle the ever growing pollution crisis. Though, the results achieved are debatable, it is an established fact that hybrid vehicles emit far less pollutants. So we welcome the specific decision of the Delhi Government to lessen the excise duty on hybrid vehicles.
Source : CarDekho