In the recent years, most of the automakers have adopted the downsized, turbocharged engines with exception to two of the biggest names from Japan: the Toyota Camry and the Honda Accord. All of that is about to change, the models are expected to get four-cylinder turbo-charged engines quite soon. Toyota is set to give the Camry, a 2.0-liter turbo four engine, which was announced for the 2016 Lexus IS200t and was first seen in the Lexus NX200t crossover. A 3.5-liter V-6 is still available in the IS. Camry's V-6 is expected to be supplanted by the turbo four, as the step-up engine from the normally aspirated four cylinder.
The engine belts out 235 hp and 258 lb-ft in the NX, which is more apt for the Camry than the IS, as the IS requires a longitudinal installation in its rear-drive-based configuration. Even though we don't know for certain what will be the exact output of the Camry, we don't expect it to reach the current V-6's 268 hp, but we are sure that it will surpass the 178 hp output of the standard 2.4-liter engine.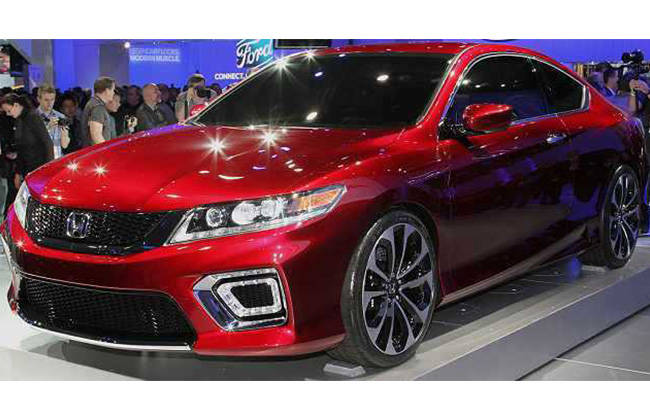 In case of the Honda, the turbo engine that is expected to be assigned to the new Accord will be considerably smaller, standing at only 1.5 liters. This engine will make its debut in the redesigned 2016 Civic and will then migrate to the Accord and then the CR-V. The 1.5-liter turbo will be offered as an upgrade over a naturally aspirated 2.0-liter in the Civic, both of which are a part of the new family of twin-cam VTEC engines.
To boost the fuel efficiency, the 1.5-liter engine might replace the 2.4-liter four, as the base unit in the Accord, which produces 184-hp.
The turbocharged four-cylinder configuration is already seen in the Hyundai Sonata and the Volkswagen Passat, amongst various other mid-size sedans. This makes the Camry and the Accord, one of the last few models that do not feature this configuration, even though they are the bestsellers of their category.
Source : Toyota Camry - Toyota Camry and Honda Accord Finally Join The Turbo Four Club