The list of top sellers of December 2015 is out, but with a slight change this time. Renault Kwid, the small SUVish hatchback which has been keeping its rivals on their toes, has broken the barrier and entered the top 10 selling cars for the first time, leaving behind Hyundai Eon. Though, Kwid has shaken things up, but it is also now crystal clear that it hasn't affected the dominance of Alto hatchback, which has become the best-selling car of all time.
Topping the chart once again is Maruti Alto. Company managed to sell 22,589 units of the small hatch, successfully concluding the year 2015. Next in the list is the flamboyant Swift DZire. Though, the entry of Baleno has hampered its sales, it managed to uphold the second position this time as well with 16,790 units going off the shelf. Following the DZire is our very tall-boy, Wagon R, which seems to be unperturbed from the new entrants, as company managed to sell 14,645 units in December 2015.
Swift hatchback has been severely disturbed with the entry of Baleno, but this time around, it has recovered a little bit by adding 14,548 new customers in December as against 11,859 units in November 2015. The Korean automaker marks the fifth position in the list by selling 12,749 units of Grand i10, which has been giving tight noose competition to Swift for years now. Baleno is the car responsible for tumbling the sales chart of Maruti right to some extent. Leaving behind Elite i20 in the race, Baleno has been improving month on month, with December 2015 witnessing 10,572 units sale against the previous month same year.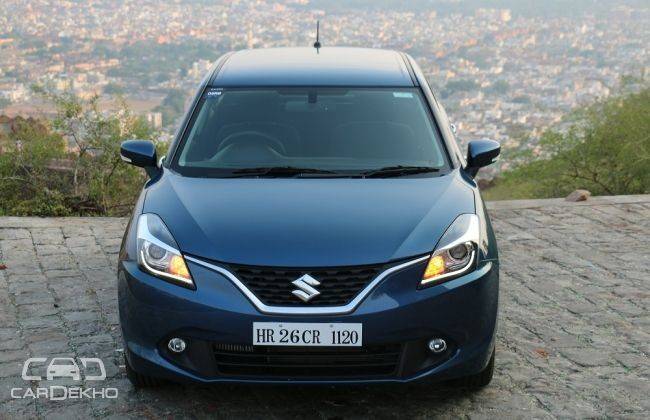 On seventh is Elite i20, though it seems to be left behind, but the numbers have improved, as Hyundai managed to retail 10,379 units last month. Next in the line is the Celerio hatchback, which has jumped from the eighth position in November 2015. Besides hopping on to a new spot, the sales numbers have also increased, with Maruti selling 8,019 units in December against 6,956 units in November 2015.
Bolero remains at the top of the SUV segment, reassuring that it's popularity never dwindles amongst the masses. Mahindra sold out 7,133 units of Bolero, enabling it to grab the ninth rank. Last but not the least, is the rocker hatchback that took the market by storm this year. Had it not been the limited production capability, Renault Kwid would have had a different position in the list. Nevertheless, the French automaker has entered the list of top 10 by selling 6,888 of Kwid in December 2015. This is only the beginning, coming months might shuffle up these numbers. Top Selling Cars December 2015 Rank Model Sales 1 Maruti Alto 22,589 2 Maruti Swift DZire 16,790 3 Maruti Wagon R 14,645 4 Maruti Swift 14,548 5 Hyundai Grand i10 12,749 6 Maruti Baleno 10,572 7 Hyundai i20 10,379 8 Maruti Celerio 8,019 9 Mahindra Bolero 7,133 10 Renault Kwid 6,888
Also Read: Renault India Registers 160% Domestic Growth in Sales of December 2015
Source : CarDekho