This year is going to witness a flurry of luxury car launches from 'The Big Three'; Mercedes-Benz, Audi and BMW. It promises to be the fiercest competition ever to gain the pole position in India's luxury car segment. With over 10,000 units sold last year, Audi India became the country's numero uno luxury car maker. What made it more interesting was that Audi didn't introduce a single new product in its portfolio last year, yet it managed to outsmart its two rivals.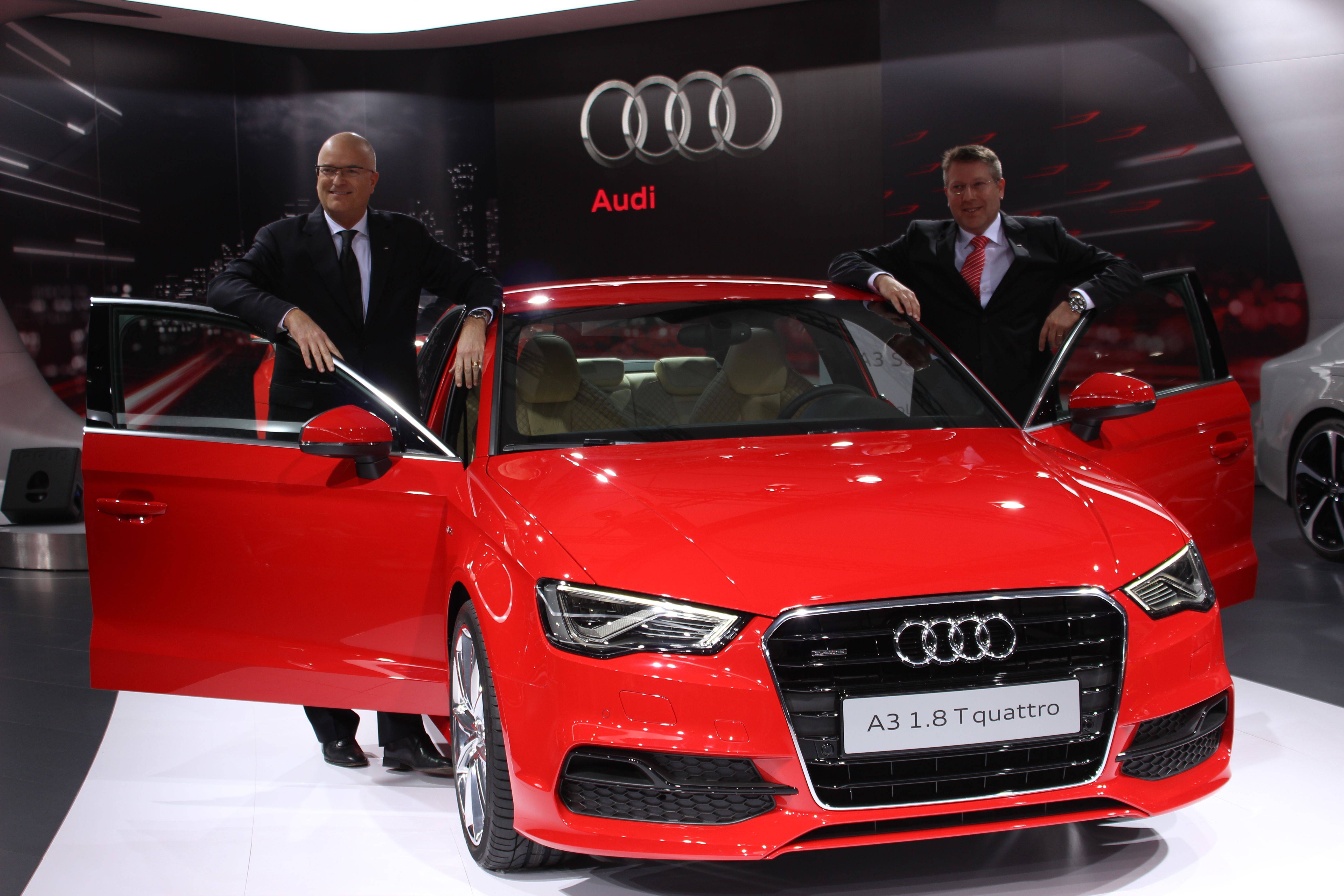 The time has changed, Mercedes-Benz and BMW seem aggressive with their strategies and are ready with a series of new cars and facelifts for the Indian market. Audi India, too, felt a need of new product to counter the other two. While Mercedes-Benz and BMW are betting on their premium hatchbacks, Audi opts for different path to capture the major chunk of luxury car segment in India. Like Mercedes-Benz and BMW, Audi already has A1 premium hatchback which is currently on sale in several international markets. However, the company gambled on A3 compact premium sedan for the Indian market. In simple words we can say that like Mercedes opened a new segment with A-Class, Audi is all set to start a new segment with its A3.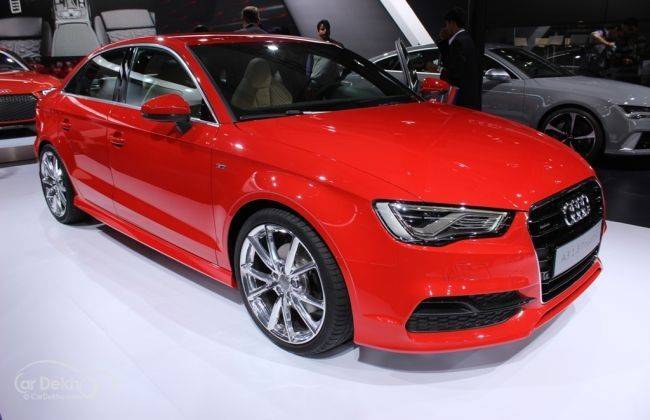 Interestingly, the Audi A3 will soon be joined by Mercedes-Benz CLA and BMW 1-Series sedan. It measures 4.46 meter and shares most of its design cues with the A2 Sportback. It has enough space to carry five adults comfortably and has a boot space of 425-litres. We expect that the new A3 will become the Audi's top selling product in the Indian market and is likely to be launched the mid-2014.
When it comes to pricing, speculations are rife that the A3 sedan will be priced equivalent to Mercedes-Benz A-Class and BMW 1-Series hatchbacks. According to Mr. Joe King, the new A3 will be priced higher than the premium hatchbacks. The company believes that there is a segment between the premium hatchbacks and A4; and Audi aims to capitalize on this segment which has a huge potential. Moreover, the new A3 will be made available with several engine options to give the customer a lot more choices to pick and choose from.
Audi India also unveiled the A3 Cabriolet at the 2014 Indian Auto Expo, which could also make its way to the market. With manual transmission, Audi Q3 S has been doing excellent and it is also expected that the company could also introduce more stripped down versions of their vehicles in the market.
Source : CarDekho -