The world has a few exclusive cars which make you stand out in a country, let alone in a crowd. But, when it boils down to Dubai, the situation changes and we take a huge leap from logic and enter a world of bizarre creations. In an attempt to do the same, a Dubai-based company called Z Tyres have made a special tyre which is decorated with 24-carat gold and specially-selected diamonds. Crazier than the idea of this tyre is the thought of the chap who purchased them for a sum of about four crore rupees ($600,000). This deal has landed up the set of tyres in the Guinness Book of World Records. For that amount of money, one can get their hands on the Lamborghini Aventador or the Ferrari 488.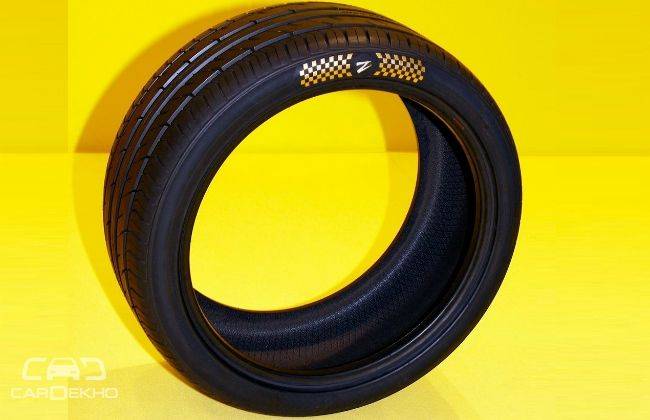 This special tyre was decorated by an Italian artisan jeweller. Moreover, the gold leafing on the tyre is done by the same craftsmen who have worked on the new presidential palace in Abu Dhabi. A statement from the company read, "With the special set of four tyres recently sold for $600,000, Guinness World Records has independently valued and duly recognised them as the 'World's Most Expensive Set of Car Tyres."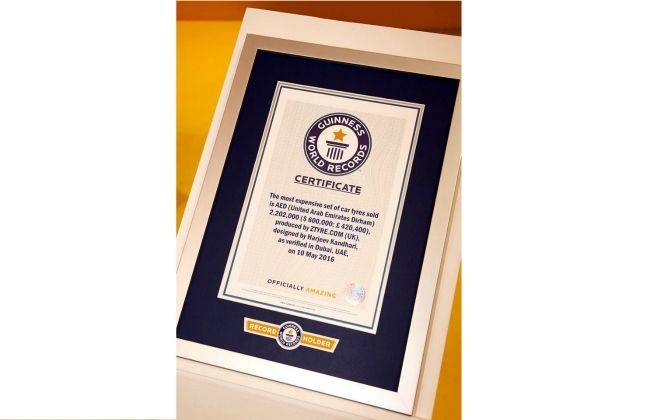 The best part of this story is that Z Tyres will donate all the profits of this deal to the Zenises Foundation, which works for improving access to education around the globe. Zenises CEO, Harjeev Kandhari said,"We've always treasured the outstanding skills and dedication involved in developing our tyre range so we thought what better way to celebrate this achievement than with a record-breaking special set of tyres especially commissioned for a unique buyer. In keeping with the spirit of the holy month of Ramadan, Z Tyres will donate all profits from the $600,000 sale to the Zenises Foundation which focuses on improving access to education across the world."
The fate of this tyre is still unknown as it could end up being an ornament in someone's exotic collection or could actually taste tarmac. Whatever it might be, the record is set and we don't think it will be broken anytime soon.
Also Read: Petrol And Diesel Prices -- On A Constant Rise
Source : CarDekho