Elite Octane Inc. organized the fourth edition of India's biggest drag racing series "The Valley Run" between March 12th – 13th, 2016. Fondly called "TVR" by drag racing enthusiasts, the event was held at the beautiful Aamby valley air strip and was once again witness to some exhilarating races. The usual quietness of the valley was cracked open by a cacophony of loud exhaust notes.
The popularity of the series has been growing ever since it first started in 2013 and has already achieved cult status within India. So much so that it also had 11 times World Drag Racing Champion - Rickey Gadson come to India in 2014. Ricky set some insane timing on the strip with his highly modified Kawasaki ZX-14R. Founder of Elite Octane Inc and FMSCI DRAG RACING Committee Member – Mr.Rongom Tagore Mukerji and the able team headed by the distinguished Mr. Shrikant Karani of Sportscraft have been able to give the right ingredients to the sport in India and taken it to the highest level.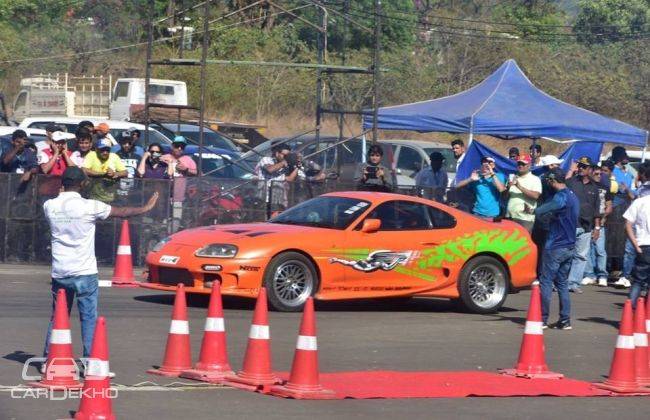 About 350 participants who wheeled in with their Indian and Foreign makes registered for the event and were supported by over 7000 excited spectators. There were stock cars and bikes to heavily modified engines that were way faster than their production counterparts. The race was divided into engine categories and classes. One could spot the humble Zen breathing fire beneath, an exotic Lamborghini that looked fast even when still, the classic RD 350 blowing blue smoke to the ferocious BMW 1000RR waiting to pounce off the line. It was not just the men who showed up. The sport has been bringing in quite a few women contenders too. Something we feel is certainly praiseworthy. This year saw a good turnout from various cities and that goes to show the popularity of the sport from its inception.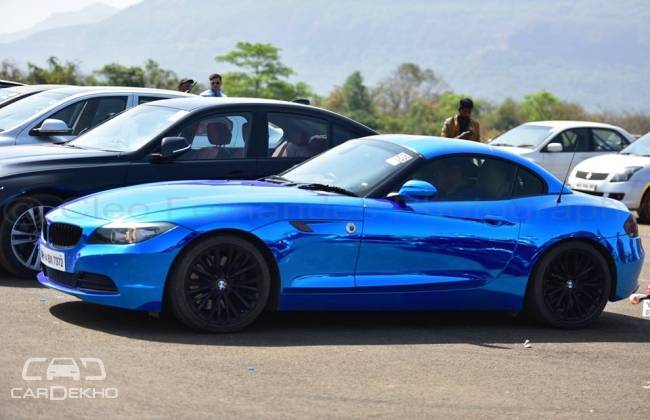 Besides some nail biting finishes, there was also ample eye candy for the crowd. The official Pace Car was the Mercedes Benz AMG – AutoHanger. This year there was a dedicated exhibition area with manufacturers like BMW, Mini, Ducati, Maserati, Kawasaki, Suzuki and Indian displaying their prized possessions. The super exotics were brought in by their owners Mr. Yohan Poonawala and Mr. Gautam Singhania. TVR once again set a new benchmark in safety, facilities, participation and presence. This only makes it a bigger draw next year and takes the world's fastest sport to greater heights in India.
Source : CarDekho