Castrol is one of the most renowned oil brands in the country and has over 100 years of Indian history. Castrol recently tied-up with Tata Motors T1 Prima Racing event. We speak Mr Ravi Kriplani, Automotive Director and COO Castrol India, to understand more of his thoughts on the Indian car market.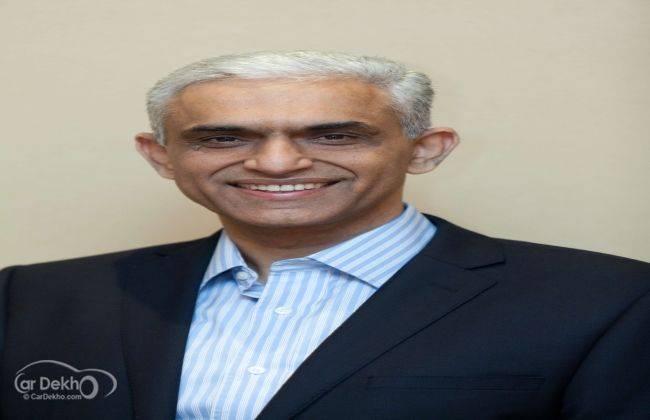 Q1) Where all does Castrol have its blending stations in India?
Ans) At the moment we have three plants, the first being in Patalganga near Mumbai, the second being in Kolkata in West Bengal and the third one is in Silvassa. We have our R&D centre in Wadala, Mumbai. This is our only centre in India.
Q2) What is the market share of Castrol when you consider oil for cars and bikes, compared to commercial vehicle for the Indian car market?
Ans) In terms of volume, about 2/3th of the volume comes from commercial vehicle. While 1/3th of the sales are generated by what we call as personal mobility, this includes cars and bikes. The sales of the personal mobility is on the rise, hence in the near future we can expect the CV and personal mobility to have about 50-50 share.
Q3) What is the market sales for Castrol when we consider manufacturers, after-market and even dealerships?
Ans) So, the OEM recommended dealerships and OEM sales today come about 20%, while the after market sales for Castrol is about 75-80% in terms of sales including the B2B. We lubricate the engines of Maruti Suzuki, Volkswagen, Skoda, Audi and Ford for the Indian car market that leave from the plant. Other manufacturers there are certain specific engines, which use Castrol.
Q4) What all is done at the R&D centre in Wadala?
Ans) We tweak oils to suit the Indian driving conditions, and now even the Castrol bike oil R&D is completely based in India. Recently, we have also introduced the gearless scooter oil, which we believe is another growing segment in India.
Q5) With regards to Indian consumers, what is the scope of synthetic oil?
Ans) The results are surprising for us too. In about 2009, synthetic and semi-synthetic sales were single digits but now it's about 30%, which is fantastic. What is happening is government is pushing for engine downsizing, hence for better performance need better lubricants for their turbo chargers. So, yes there will be a growth in synthetic and semi-synthetic oil.
Q6) Once the car is out of warranty, the consumer goes to his local garage and uses the oil he recommends. So, is Castrol doing something to educate these consumers, to mention the mechanic we only what this particular oil with this rating as it is best for my engine?
Ans) Once the vehicles are out of warranty, they reach the after-market and we are ready for this. The warranty drop-out in case of bikes is fast and the micro LCV segment like the Tata Ace mostly do not even take the initial services too. Hence, we have set-up Castrol workshops by tying up with some good bike and car service stations. These workshops get Castrol branding, clothing and most importantly training. As the mechanics cannot let their work site for a day and come, we have a special Castrol van that travels to the workshop and trains them about the oil and its advantages. For cars the centres are called as Castrol Pitstops and for bikes its called as Castrol Bike Points. We have about 1000 such Pitstops in India at the moment. The branding ensures the consumer that you get genuine Castrol oil and even the servicing is definitely better.
Q7) Some Japanese manufacturers have a-manufacturer specific oil, which is sold under OEM genuine oil. Does Castrol do that for any company?
Ans) So, Maruti Suzuki is one brand that we deal with at the moment that does this. But now, they have agreed to even sell Castrol branded oils at their dealerships. At the moment, this is the only Japanese manufacturer we are working with.
Source : CarDekho