With the new government at the centre, manufacturers are looking forward to introducing new vehicles and updating their current product line-up too. We speak to Skoda India's Sudhir Rao and understand how the market has been for the Czech auto-maker as it had launched two products in the last one year and try to find out what else in the box for Indian car buyers from Skoda.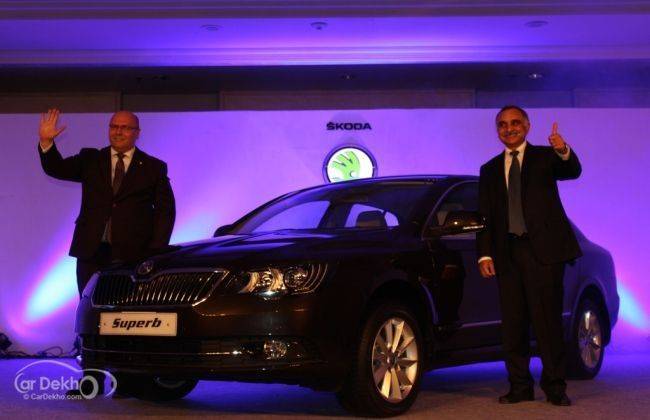 Q1) How has the response for the Superb 2014 been? What do the customers think of the new design?
We have received a phenomenon response to the new Superb. The new design has been very well appreciated by consumers and media and has given further impetus to a very successful product. The new design is not only appealing but reconfirms everything good about the brand that has made it so successful for so many years: lots of space, outstanding functionality, higher comfort, top safety features, the best value for the money, and commanding presence.
Q2) The Octavia has been on sale for a while now, how do you see the D segment to perform this year?
The SKODA Octavia is the "heart of the brand". From the beginning, the Octavia has stood for the brand's success, embodying our good values such as a timelessly elegant design, above-average space, functionality, proven modern technology, quality, precision and last, but not least, an unbeatable price/value ratio.
The Octavia has always been a unique car in the compact segment. In India, it is synonymous with outstanding space, eternal design, advanced technology and many simply clever ideas – all at an affordable price. Our mission with the new Octavia was to win new customers while retaining the existing ones and we have managed that very well.
The D segment has shown signs of slowing down but for us the Octavia continues to outperform competition and the segment. The Octavia is a very premium car and is positioned at the top end of the segment. More importantly, customers are willing to pay a premium for the top variant which comes loaded with all the bells and whistles. Where the Octavia outperforms its competition is its drivetrain and gearbox. The TSI engines are the most refined and versatile machinery in the segment while the DSG gearbox mated to a diesel engine certainly gives the Octavia a much superior edge.
Q3) Skoda was the first to enter the compact SUV segment with the Yeti, when we can see the facelift?
The Yeti is one of the most loved products within the SKODA portfolio and is primarily aimed at car enthusiasts looking at pure driving pleasure. We will be introducing the redesigned Yeti towards the end of the 3rd quarter.
Q4) Skoda had earlier spoken to have a 100% local product in the future. Can we expect it anytime soon?
Will comment when the time is right.
Source : CarDekho