Mercedes-Benz had revealed the SLS AMG Final Edition at the Tokyo Motor Show last year and now the company is preparing to introduce a brand new car instead of the SLS. This won't be called as the SLS and it will be competing with the likes of Porsche 911, Jaguar F-TYPE and other competition.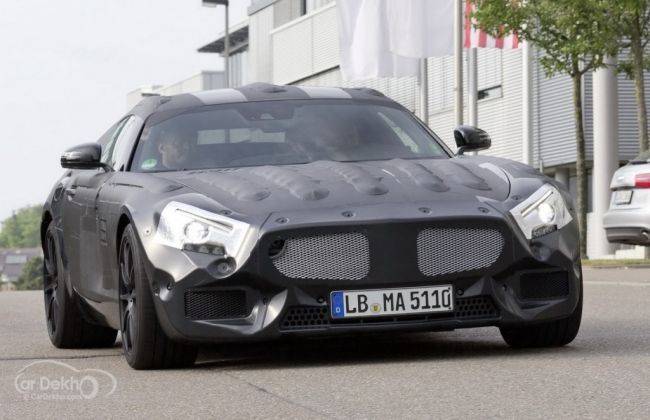 This new vehicle will boast a brand new 4.4-litre V8 bi-turbo engine that will produce 600bhp of power and will have the same front-engine, rear wheel drive. Mercedes-Benz might also introduce an all-wheel drive on this new car as the Porsche 911 Turbo gets that. The Stuttgart based manufacturer is out for a kill and it is getting vehicles in segments that do not have much competition.
The current SLS AMG is a naturally aspirated 6.2-litre V8 that produces 581bhp on the Final Edition. The next generation is all about downsizing and reducing the current carbon footprint. Hence, they have made a brand new engine for the next sports car. The current S-Class has a 4.6-litre engine, but this is a new high performance engine and we can expect a concept car in 2015.
Last week the X6 rival, Concept Coupe SUV was announced. There will be 12 new products from the Stuttgart-based manufacturer till 2020 with no predecessors. The company announced this to its investors last week in Berlin.
Source : CarDekho