I like to think of the Miura as the car that set the ball rolling for the V12 supercars. A light body, mid-mounted 12 cylinder engine and an exhaust note that can give thunder a complex - that's the Miura for you! Every single generation of the V12 Lamborghini that came out of Sant'Agata owes its roots to this granddaddy.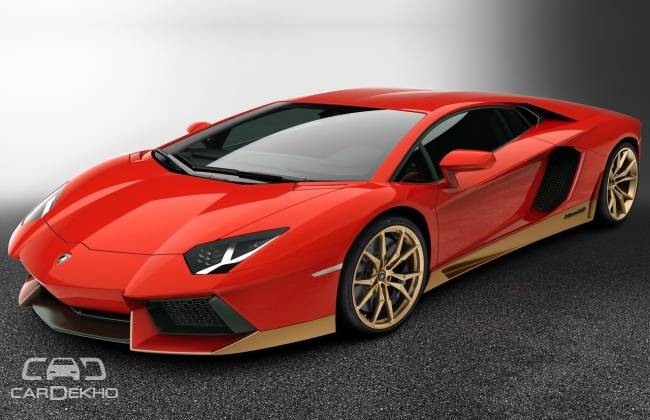 And, if you know your Lamborghinis, you must've heard about the 'Ad Personam' division. In simple words, this division lets you customise your supercar, just the way you want it. The very same fellows have tinkered with 50 units of the Aventador, giving birth to the 'Miura Hommage'.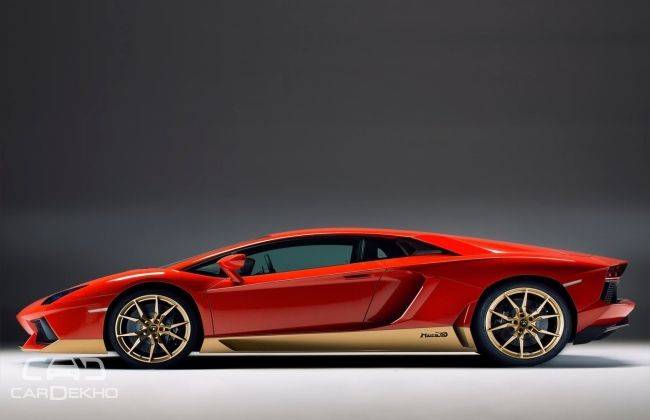 The special edition celebrates 50 years of the Lamborghini Miura. The Aventador gets a special two-tone finish on the exterior, with the lower half finished in gold. Prospective owners can choose from six base colours including Rosso Arancio Miura (red), Verde Scandal (bright green) and Blu Tahiti (light blue). The 20/21-inch wheels can be had in either a gold or a silver finish. To seal the deal, there are a couple of 'Miura50' badges as well.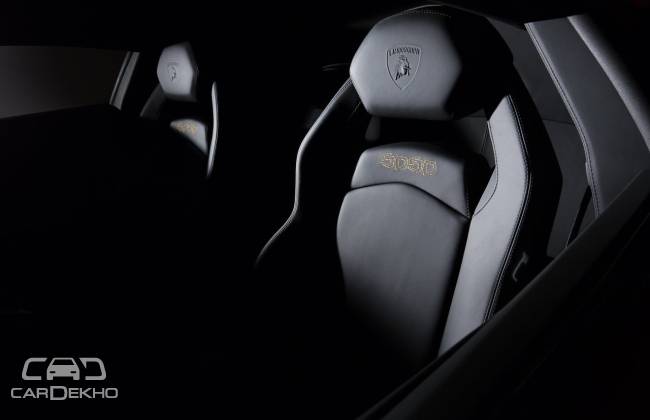 The interiors get some special stitching on the seat and a few more badges. One can choose between Nero Ade (black) or Terra Emilia (tan) upholstery. The interior carbon fibre package that's an optional extra on the standard Aventador, gets ticked by default for the Miura Hommage. The 'Lamborghini' lettering on the dash can be specified to be finished in gold or silver to match the exteriors.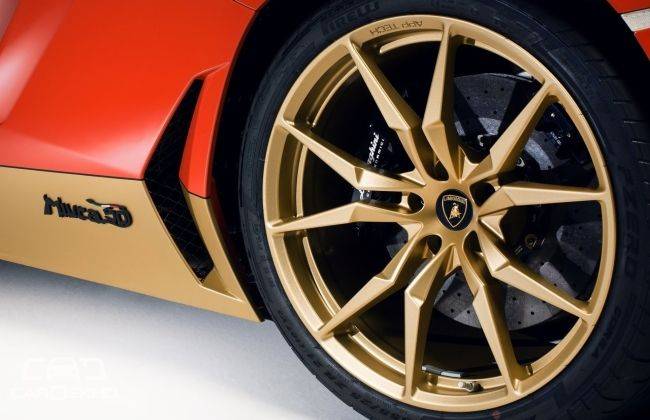 Other than the cosmetic tweaks, the special edition remains identical to the standard big bull. It gets a 6.5-litre V12 motor that belts out 700PS of power and a gargantuan 690Nm of torque. The 0-100kmph run is dealt with in just 2.9 seconds, whereas the top-speed is a blistering 350kmph. Want one? Well, too bad. All 50 units have already found a home!
Source : CarDekho