Listen up electric vehicle enthusiasts! American EV maker Tesla is going to consider the possibility of manufacturing cars in India. But there's a catch; it will only happen once the Model 3 is launched here, reportedly.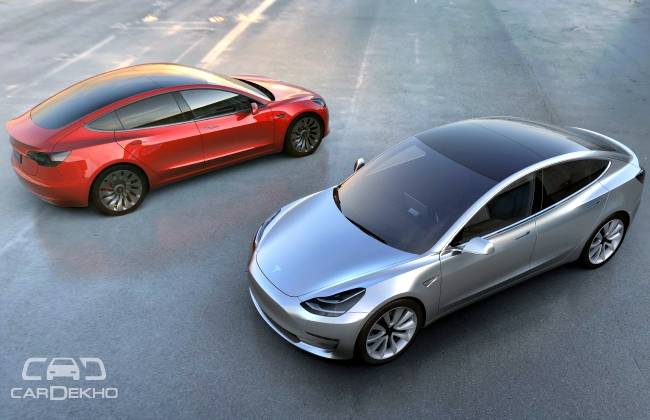 This comes in after it was recently reported that Union transport minister Nitin Gadkari invited Tesla to set up shop in the country as a part of the government's bid to promote alternative fuel technologies in cars. The Elon Musk-led Tesla has been the pioneer of zero-emission vehicles in the west of late.
While speaking to ET, Gadkari, who recently visited Tesla's factory near San Francisco, USA, said that the carmaker will only take a decision once it evaluates the response to the Model 3 in India. At $35,000 (Rs 23 lakh), the Model 3 is Tesla's cheapest offering and has garnered close to half a million bookings already.
"They are positive on setting up a base in India but will only decide on it after their Model 3 car is launched," Gadkari told ET after his week-long US trip, during which he met Tesla executives and briefed them about the opportunities in the country.
"I told them that India could be one of their largest markets and we would be the most cost effective. I have proposed joint ventures between the electric car manufacturers and Indian automobile companies. We also want Tesla to manufacture commercial vehicles," he added.
In furtherance to the same discussion, Gadkari has also said that the government has already made plans to establish a countrywide charging port network. It believes that the required infrastructure should be in place by the time Tesla enters the country's markets.
Excited about Tesla's entry on Indian shores? Let us know in the comments section below.
Source : CarDekho