Though Tesla Roadster is not on sale right now, the company has announced a new upgrade for the sports coupe. The Tesla Roadster 3.0 package will use new battery, new aero kit and new low rolling resistance tyres to achieve a predicted 40-50% improvement on the overall range of the car. With a specific set of speed and driving conditions, the Roadster 3.0 can offer a 640 km range. And to demonstrate that in the rear world, Tesla has announced a non-stop drive from San Francisco to Los Angeles in the early weeks of 2015.
The original Roadster first came with a 56kWH battery and it was the very first lithium ion battery put into production in any vehicle. Though it was state of the art, the technology has moved many leaps forward and now the company will fit a 7kWH battery in the same package as the original battery but with 31% more energy.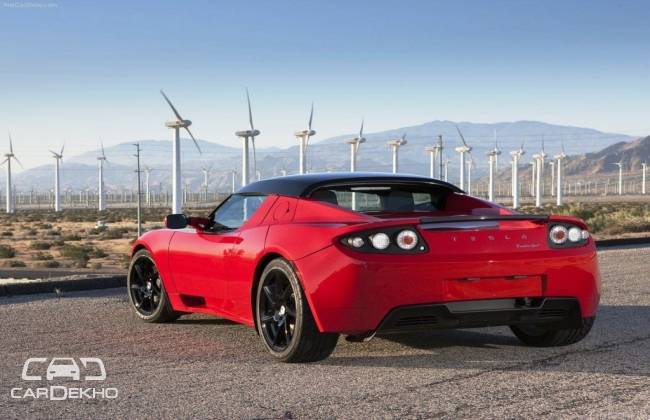 The Roadster 3.0 package also includes a retrofit aero kit which will reduce the drag coefficient (Cd) of the car to 0.31 using modern computational methods, a 15% improvement to the original 0.36 Cd.
The efficiency of the Roadster is futher increased with better rolling resistance tires too. The original Roadster came with tyres that had a rolling resistance coefficient (Crr) of 11.0 kg/ton and with the Roadster 3.0, the new tyres will have a Crr of roughly 8.9 kg/ton, about a 20% improvement. The company is also making improvements in the wheel bearings and residual brake drag that further reduce overall rolling resistance of the car.
The Roadster 3.0 package is still under prototype testing stage and the company will launch the upgrade package in the spring of 2015 once the new battery pack finishes safety validation.
Source : CarDekho