Tesla unveiled an autopilot software, Tesla version 7.0 this Wednesday, which helps its cars drive themselves (almost). The feature has already been added to Tesla Model S and will help the cars brake, regulate speed and even change lanes autonomously.
Elon Musk, Tesla Founder and Chief Executive Officer commented, "We're being especially cautious at this early stage so we are advising drivers to keep their hands on the wheel just in case. In the long term, people will not need hands on the wheel, and eventually there won't be (steering) wheels or pedals."
The autopilot software in Model S helps the car change lanes, which includes tapping on turn signal and regulating speed with the help of "traffic-aware" cruise control. The cars are also capable of parallel parking and scan for available spaces and alert driver about the same.
The software comes with its limitation, chief amongst which is the inability to recognize colors of the traffic light. Tesla managed to sell 11,580 units of its Model S in the third quarter.
Even the recently released Model X SUV, is expected to get this software update. Owners can opt for this innovative technology for an additional charge of $2,500 (Rs. 1,62,287.50). The customers also have an option for opting for the autopilot software while purchasing the vehicle or anytime later in the future. Tesla also offers what they call "supercar acceleration", which helps the car accelerate from naught to 100kmph in around 2.8 seconds.
The biggest hurdle for autonomous cars to hit the roads is a deficiency of laws, which regulate accountability of driverless cars.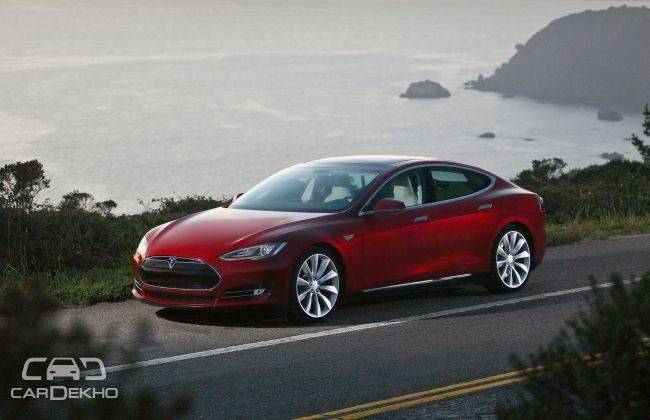 Also Read:
Modi Visits Tesla Motors
Tesla Launches Model X: Price Starts at $132,000 (Rs. 86,48,000 approx)
The Tesla Model S Went 'Ludicrous' after 'Insane'
Tesla Motors - A Generation Ahead