Tata Motors is going with - #madeofgreat
Tata Motors, owners of Jaguar and Land Rover, announced that they have signed four times FIFA World Player Of The Year, Lionel Messi as their global brand ambassador. According to the homegrown automaker, its passenger vehicle division will undertake an overall brand association campaign with the brand ambassador for the first time and Lionel Messi's endorsement will be a long-term partnership. Lionel Messi, four-time FIFA world player of the year, said, "Namaste India. I am very excited about my first association with an Indian brand and am extremely thrilled to be a part of the Tata Motors family. I have always been fascinated by India and have heard such great things about this diverse country. I was once in India with Argentina National Team and I hope to visit it again. Tata Motors is a true representation of India and a well-established brand, globally. It is important to believe in yourself and keep pushing to achieve success and that is what the first campaign stands for. I hope together we are able to inspire many more."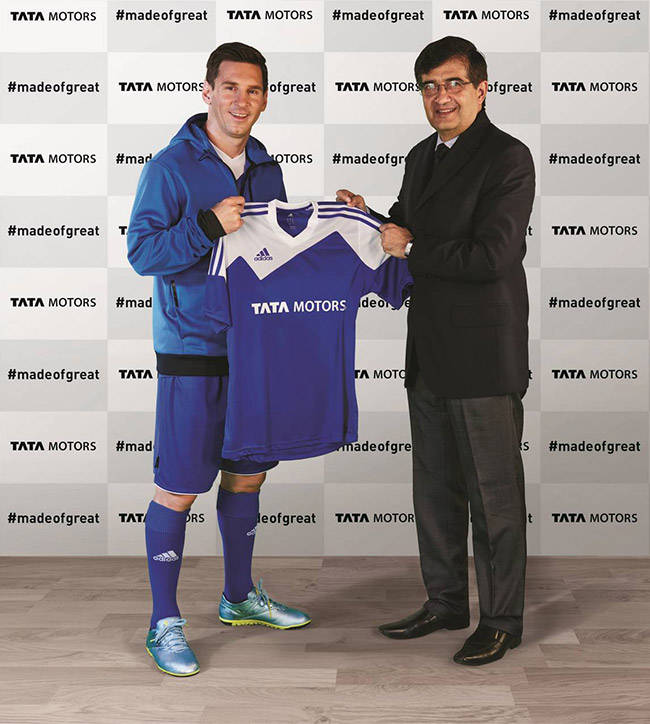 Announcing the association, Mr. Mayank Pareek, President, Passenger Vehicle Business Unit, said, "We are very excited to have Lionel Messi on board. He is talent galore with conviction & is an icon for today's youth. Watching him play football is magical. His determination on the field is awe-inspiring. He is a winner who is trustworthy, reliable, pioneering, simple and driven by self-belief, which is the core idea of this campaign - 'What drives us from within is what makes us great.' As we look to expand our footprint across the globe, Messi's unique ability to appeal globally, transcending geographies, makes him ideal person to represent our brand, internationally."
Embed this video here:
Speaking of the company's upcoming products, Tata Motors will launch the Kite sibling - hatch and its twin compact sedan, both are expected to be launched in coming month. The company is also expected to launch HEXA crossover, that made its debut at the 2015 Geneva Motor Show, early next year along with the Nexon compact SUV. It looks obvious that Messi would be involved in the marketing of these products and the Footballer's fan following across the globe will definitely help the brand in strengthening its footprints in India and worldwide!
Also Read: Tata Launches Celebration Edition of Bolt, Zest, Nano, Safari and Indigo
Source : CarDekho