The homegrown manufacturer Tata Motors in month of October sold 42,819 car (including exports) in commercial and passenger vehicle segment. The automaker witnessed a decline of 17 per cent as it retailed 51,638 vehicles in October 2013. In terms of domestic sales, company sold 38,760 units compared to 46,926 units in October last year thereby registering a loss of 17 per cent.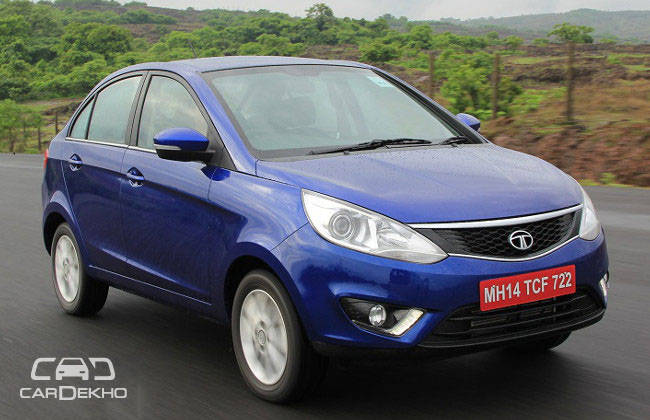 Company's cumulative sales (including exports) for the fiscal were 279,489 units, which is lower by 22% in comparison to 356,380 units sold last year. In the passenger vehicle segment, Tata Motors recently launched the Tata Zest which triggered company's sales up by 49 per cent in passenger car segment.
Company sold 9,594 units of passenger cars, short by 12 per cent against 10,944 units sold in October 2013. The sales of utility segment stood at 1,917 units while in the same month last year company retailed 3,189 vehicles. The overall sales in passenger car segment in October 2014 were 11,511 units, lower by 19 per cent as the sales in October 2013 stood at 14,133 units.
As per the commercial vehicles, the automaker sold 27,249 units, in LCV segment it retailed 16,897 units while the sales of M&HCV stood at 10,352 unit.
The automaker recently appointed Mr. Mayank Pareek as their President, Passenger Vehicle Business Unit (PVBU). He replaced Mr. Ranjit Yadav, who is now the head of International Business for Passenger & Commercial vehicles. Apart from heading the passenger vehicle business for Tata, he is also be a member of the Corporate Steering Committee.
Source : CarDekho