The homegrown automaker Tata Motors saw a strong growth in passenger car as well as in M&HCV segment for the month of February 2015. In the passenger car segment (excluding UV's), the company witnessed a growth of 31 per cent while in M&HCV segment, the automaker saw a positive growth of 34 per cent. The total commercial and passenger vehicles sales (including exports) in February 2015 stood at 44,225 vehicles- a growth of 11% over 39,951 vehicles sold in February 2014.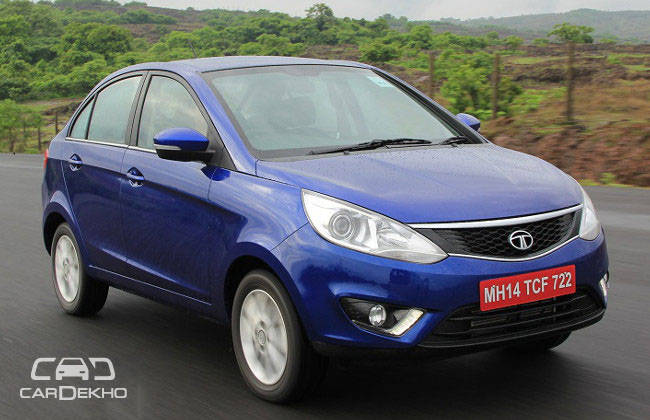 Company's domestic sales of commercial and passenger vehicles for the same month were 40,314 units which brought in a growth of 14% over 35,315 vehicles, sold in February 2014. In the passenger vehicle segment, Tata Motors retailed 13,767 units which helped gain a strong growth of 22 per cent. Last year for the same month the automaker sold 11,325 units.
Moreover, in the passenger cars (excluding UV's), the automaker managed to churn 11,805 units which mainly comes from the strong sales of newly launched Bolt hatch and Zest compact sedan. However, in the UV segment, automaker's sales dropped by 15 per cent.
For the fiscal year, Tata Motors sold 1,19,041 units lower by 5 per cent over last year. In exports, it shipped 3,911 units in Feb 2015 compared to 4,636 units, thus registering a fall of 16 per cent.
Source : CarDekho