The combined sales of Tata Motors' commercial and passenger vehicles for the quarter ended December 31, 2014, stood at 1,27,484 units, down by 3.5 percent, as compared to the corresponding quarter last year.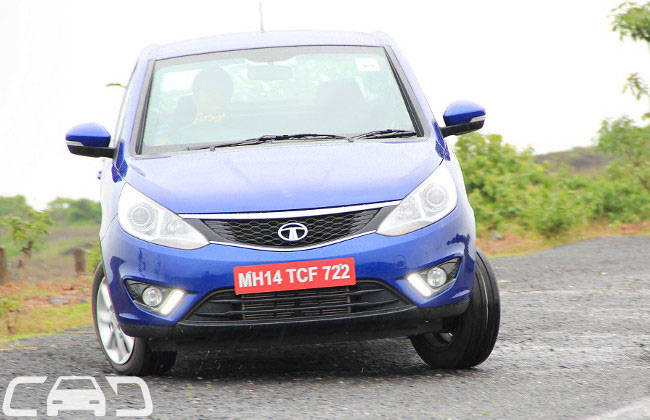 The revenues (net of excise) for the quarter stood at INR 9,056 crores in comparison to 7,770 crores for the corresponding quarter last year. Loss before and after tax for the quarter, remained at INR 2,105 crores and INR 2,123 crores, respectively, against profit before and after tax of INR 621 crores and INR 1,251 crores, respectively, for the same quarter a year before. Company's loss before tax for the quarter ended includes profit of INR 13 crores on divestment of investment in a foreign subsidiary company to TML Holdings Pte Ltd, Singapore.

With the help of its latest offering- Zest, the passenger vehicles segment of the company showed a growth of 4.6 percent year-on-year with car segment growth of 16.8 percent year-on-year in Q3 FY 2014-15. While in the MHICV segment, the company witnessed a sales growth of 42.9 percent year-on-year in the Q3.
The revenue from the company's British unit, Jaguar Land Rover went up by 8.64 percent at INR 58,549.97 crore as against INR 53,892.52 crore in the corresponding quarter last year.
Source : CarDekho