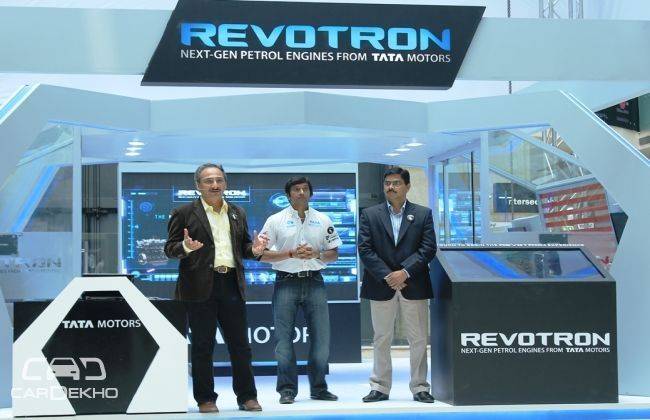 Tata Motors unveiled the Revotron Lab in Delhi today kicking off the nation-wide campaign for their new 1.2T Revotron engine. The 1.2T Revotron engine is the country's first 1.2-litre MPFi turbo-charged petrol engine and gets three driving modes - City, Eco and Sport. The Revotron Lab was launched by renowned Indian racer Narain Karthikeyan along with Mr. Ranjit Yadav, President, Passenger Vehicles, Tata Motors and Mr. Girish Wagh, Senior Vice President, Programme Planning and Project Management, Tata Motors. The company will also showcase the 1.2T engine's features through high-tech Revotron Holograms across 75 dealerships where Narain Karthikeyan will virtually host the customers, explaining about the engine and its functions.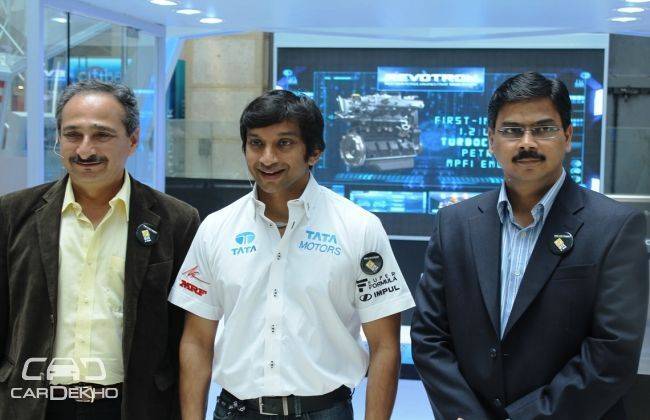 Announcing the launch, Mr. Ranjit Yadav, said, "The Revotron 1.2T has been developed by us with inputs from renowned global players like AVL, Bosch, Honeywell, Mahle, INA in the area of combustion, boosting, friction and calibration, to deliver class-leading performance. The Revotron 1.2T will power our upcoming cars, the Zest and the Bolt. To narrate this exciting technology story, in the most impactful way, we are engaging with our customers through various exciting platforms like the Labs, the multi-drive-mode game, holograms and unique digital and on-ground activations. With innovative awareness campaigns like these we are building a strong technology quotient for our global Indian customers."
According to Mr. Narain Karthikeyan, India's first F1 driver,"I've been very closely involved in the development of the Revotron 1.2T. It is the first turbocharged MPFi petrol engine in its class, and one of the most advanced in the market. Coupled with the amazing multi-drive mode, it offers immense flexibility in terms of balancing performance and fuel efficiency."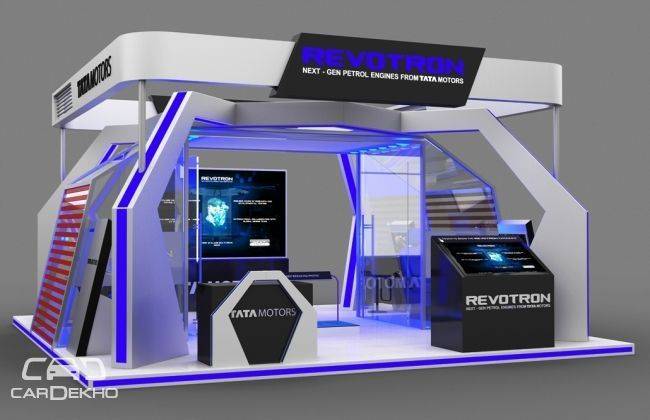 The Revotron Lab will be showcased in 15 cities in one month and contains four separate zones. In the Binaural Sound Zone, customers can experience the sound of the 1.2T Revotron engine in all the three driving modes. The Revotron Challenge game is where you can experience the various driving modes of the engine by driving the Tata Zest and can compete with other players. A player can play against other player only in the Lab while with the mobile and the web version, a player can only challenge other player but can play against the system. This game is available for download in Apple AppStore and Google PlayStore and can be played online at the Revotron microsite.
For the touch-crazy generation, customers can learn the benefits of the 1.2-litre MPFi Turbocharger petrol engine at the Interactive Touch Glass zone. And finally, you can take a picture with Narain Karthikeyan, virtually though, through the Augmented Reality application.
Source : CarDekho