On the occasion of World Anti-Counterfeiting Day, Tata Motors in association with SIAM rolls out an Anti-Counterfeiting campaign across its dealerships in India. Tata Motors' Spare Parts business has been instrumental in elevating the company's Customer Satisfaction Index over the years and Tata Motors' Passenger Car Spare Parts have been benchmarked as 'TOP' (Tata Motors Original Parts) under its comprehensive Service package, since 2010, with a view to maximize customer satisfaction. With the launch of TOP showrooms, Tata Motors endeavours to ensure the promotion of original spares which in turn guarantees performance and reliability of its vehicles and further strengthen a long lasting customer relationship.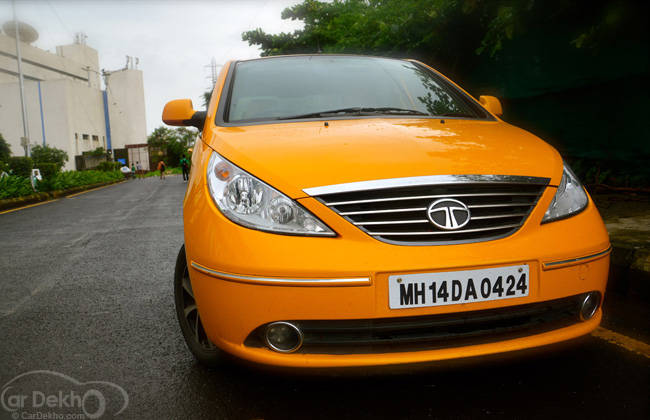 The leading auto maker has devised a plan for promoting the usage of original spare parts in the market via its branded original parts called as 'TOP'. This will ensure that the benefits of advanced technology are acquired by customers in totality in the form of safety, reliability, durability, economy and environmental protection. The company also aims to increase its distributor segment from the current 23 to 27 in FY 14. Moreover, the authorized Retailer/Shoppe base would be further increased to 5,000 from the present 3,500. Tata Motors will also be enhancing its distribution warehouse network with development of a world-class warehousing facility at Santosh Nagar in Chakan (Pune).
Product training's are conducted by distributors to ensure more than 3000 mechanics are trained on understanding Tata Motors' products and usage of its original parts every year. Tata Motors promotes the development and usage of original kits for regular repair jobs such as engine overhauling, suspension repairs, periodic services, etc. More than 100 nos. of such kits are easily available off-the-shelf and promote economy in repairs to end user.
The automotive after-market is the secondary market which includes distribution, retailing, and servicing of vehicle parts, workshop tools/equipments, accessories, and so on, after the vehicle is sold to the consumer. According to ACMA, it is estimated that the total industry (service and spares) for after market is more than Rs 33,000 crore, out of which parts industry comprises of around Rs 25,000 crore and balance Rs 8000crore of service costs.
The Spare Parts Industry comprises of players as mentioned below:
(1) Component Suppliers- Mainly OEMs and OESs, Spurious Parts Manufacturers (Grey Market), Distributors/ Stockists/ Retailers, Authorised Dealers, Overseas Suppliers.
2) Service Providers-Mainly Authorised Dealers, Multi-brand Workshops, Semi-organised service stations, unorganised service providers and roadside garages.
Parts which are volume and consumption driven and have low technology inputs are often duplicated. These are mainly - Air/ Oil/ Fuel Filters, Belts, Hoses, Ball Joints, Seals, Brake Pads, Gears, Bumpers, Rubber /Plastic Items such as bushes/ trims, Side/Rear View Mirrors, Fasteners, Tierods/ Tie members, Electrical Switches/ Horns, Lamps/ Bulbs/ Guages, Bearings, Fenders, Cylinder Head Gaskets, Cables, etc.
Source : CarDekho - Tata cars - Tata Motors Joins hands with SIAM to drive against Counterfeiting